Narendra Modi is the first PM to articulate India's great power destiny, in a comprehensive, affirmative way in hard and soft power terms and as a definite objective: India @75, Amrit Kaal up to 2047 when India becomes a developed country and second largest economy in the world – by Laxmi Puri
During Prime Minister Narendra Modi's tenure, major challenges have been faced but also unparalleled advances have happened in India's foreign policy. Some major departures include the novel and decisive approach to great power relations, adopting initiatives that make India a natural leader in regional and global order, asserting India's new position in the international system as a power in its own right.
Jettisoning decades old hesitations, he has forged a strong, comprehensive Indo-US strategic partnership as a critical enabler and accumulator of the substance of India's material, military and technological power and enhancer of manoeuvring space and strategic autonomy among major powers. He has expanded engagement with Japan, Russia and Europe; reconnected with the Anglosphere on a new footing, stood up to border pressures from China and pushed back on cross-border terrorism from Pakistan; set out the Blue Chakra Indian Ocean / IORA / maritime / SAGAR vision.
Other major powers in the Indo-Pacific like Japan and Australia are reassessing their security postures and strengthening their capabilities and see virtues in strategic partnership with India including as part of the QUAD with US. In West Asia and the Middle East, India has stitched up strategic partnerships with most countries including Saudi Arabia and Iran while breaking new ground with mini-laterals like 12U2. With Arab countries too, India has struck the best ever partnerships -going from transactional to strategic. Amidst the contestations of major powers in Central Asia and the post-Taliban takeover in Afghanistan, India has attempted to build robust, strategic relationships with its near neighbours.
PM Modi has sought a defining role in global affairs for India with the Indo-Pacific as a major theatre of impact and security construct, where the contestation between two great powers—US and China—is playing out. He has tried to enhance India's systemic and normative weight. They manifest themselves in India's vision, policymaking and proactive role on and for advancing global public goods – from SDGs to climate change action to Blue Economy, from peace, security, counter terrorism to humanitarian and disaster response, vaccine Maitri and pharmacy of the world role.
PM Modi's India has pushed for purposive multilateralism while opting for mini-lateral and plurilateral mechanisms, including G20, as well as new ways of mobilising and leading and changing the Global South. Through strategic realignments and transformative bilateral and global partnerships, he has positioned India appropriately on to the trajectory of greatness.
PM Modi on great power destiny
He is the first PM to articulate India's great power destiny, in a comprehensive, affirmative way in hard and soft power terms and as a definite objective: India @75, Amrit Kaal up to 2047 when India becomes a developed country and second largest economy in the world. The distance to be covered is considerable, and the obstacles are many. But there is an emerging consensus that it is mission possible provided certain reforms are executed, goals met and there continues to be a bold and visionary leadership — like that of PM Modi's — which exhibits the will to realise it. Baby steps will not do. Only giant strides towards the goals will take India to its greatness destination.
As strategists like Ashley Tellis have said, realizing India's great power goal will require "protecting achievements thus far – liberal democracy, territorial integrity, civic nationalism," and sustained, relentless transformation. It is about grasping the big strategic picture along with the astuteness to fix the nuts and bolts right, boosting India's trend economic growth rates, agriculture, manufacturing, services and technological competitiveness, the essential material power for greatness. Quickening the pace and depth of structural economic and financial system reforms, infrastructure expansion and upgradation, drastically renovating their sclerotic elements, leading on skills, enterprise, innovation , productive capacity, and R and D, accelerating technology revolution for leapfrogging and maybe even pole-vaulting into greatness.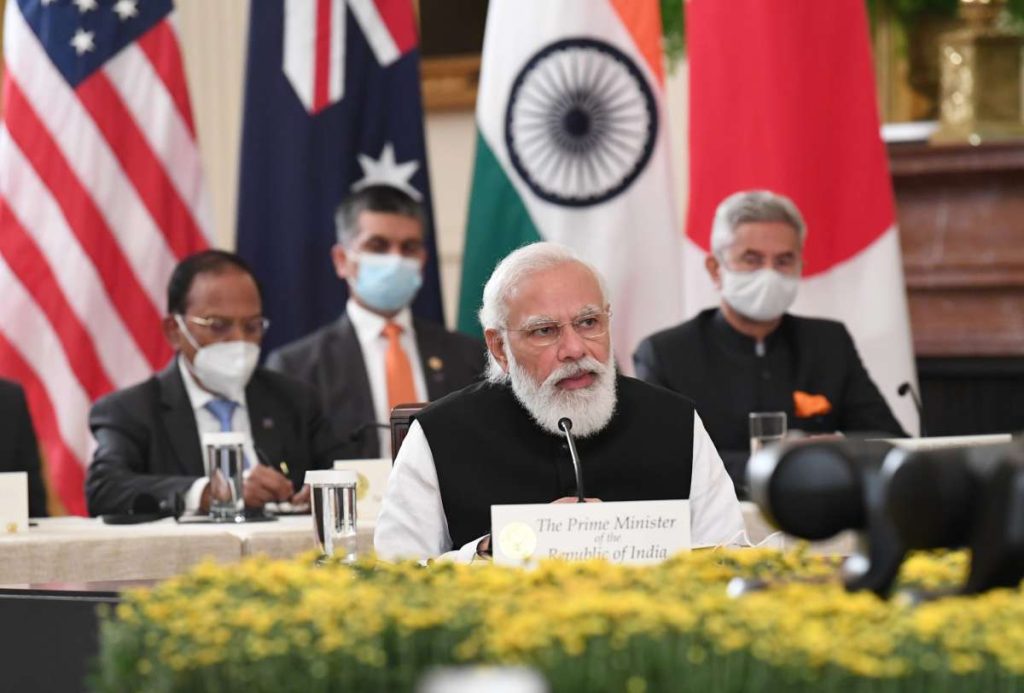 Reform concerns
PM Modi realizes that as he has said, "When India grows, the world grows. When India reforms, the world transforms." Much-needed economic, social, military, and technological reform in every way is his mantra and mission. But the question is how can India, a large, complex, diverse, federal and eternally self-contesting, litigious democracy with domestic veto-wielders and special interests, myopic opposition and regional leaders blocking vital economic and social reforms, and as Maha Rana Pratap would say – enemies within, succeed in this transformation?
System maker
India has fought hard to not be a passive system-taker in global governance. At the least, it has been a conscientious objector. I can testify to our batting above our league to even be a system shaper in international fora like the UN, IMF, World Bank and WTO and benefitting from them. Now a bigger litmus test lies ahead. India under PM Modi is moving from exercising its "power of argument" to wielding the "argument of power" in the realm of global governance and championship of the Global South by taking on global responsibilities. The country is beginning to act as a system-maker with expanded global footprint, a role model and driver on four vital projects of humanity, peace and security, sustainable development and climate change. democracy and human rights and humanitarian and disaster response.
Constraints
India however, is still constrained by not being able to speak for and integrate South Asia / SAARC, not being at decision-making table in the UN Security Council; not having controlling stakes in global institutions as major budgetary contributors nor is the Rupee included as the world's reserve currency. We have not yet become a dominant trading, technology and financial power, nor are we able to bear the short-term costs and invest substantially to gain long-term global influence and power. How we can change that is part of our continuing quest for greatness.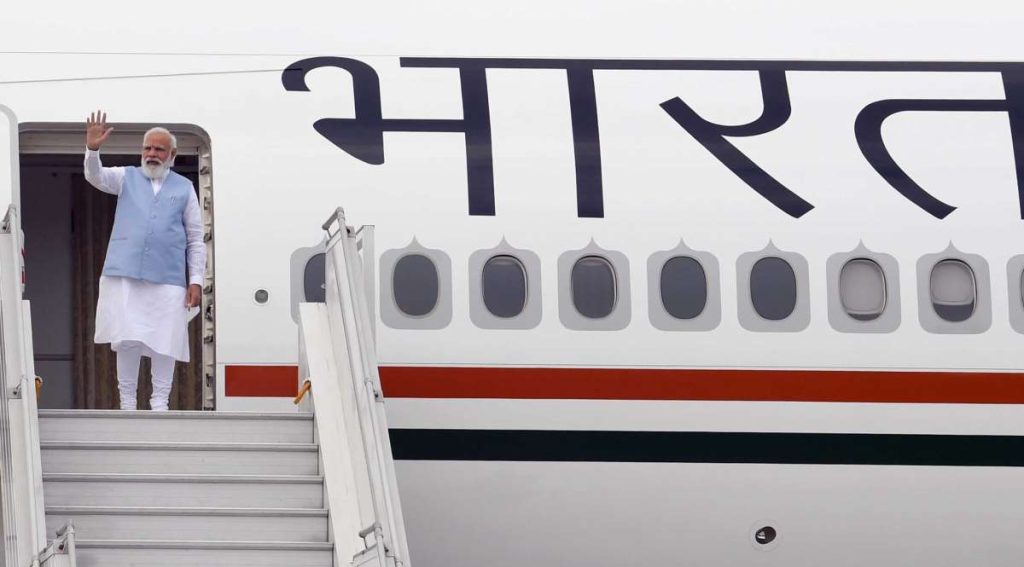 Military capabilities
India's extant and future military capabilities must defend its 6000 kms long land border and 7500 kms long sea border; fight a two-front war with Pakistan and China; and effectively undertake counterterrorism, anti-insurgency and internal security operations. Importantly, it must transform to sustain PM Modi's change of posture from reactive deterrence to proactive deterrence, be the sword arm of statecraft, have multi-domain capability, defend India's overseas interests, and enable it to be a strong, net regional and global security provider and weighty military power.
Provided necessary political will, administrative agility and financial investment are deployed to reform and transform, restructure, re-strategize, and better coordinate all aspects of security including, nuclear, maritime, biosecurity and cybersecurity while strengthening each aspect, we can succeed. The centrality of jointness of the three services and political military jointness issues must be addressed. Military, strategic and defence-industrial effectiveness; successful indigenisation of defence production and weapons systems; and acquisition of state-of-the-art equipment for a future-ready force are important factors as well.
Going forward
Going forward, most importantly, I would urge the Indian and global strategic, security, economic and foreign policy community to buy into and invest in the greatness of India Project for it has an exponential impact on global public good. India's rise into becoming a leading power will be peaceful, benign and beneficial for the region and the world, unlike some others.
Within India we need a popular movement for raising consciousness about India's greatness destiny. Many feel that we have to grow a will to national power. India's love of mankind — its Vasudhaiva Kutumbakam ethos—tends to drown out its patriotism, or Rashtra Dharma. We need the two to reinforce each other- a "civilisational catharsis" to develop an appetite for India becoming a leading global power. Otherwise, I am concerned that the world will be one family, but some other countries will be leading it in the wrong direction and we will be relegated to subservience – once again! And this in the name of Maharana Pratap we can't allow.
(Concluding part of the Special address by ambassador Lakshmi Puri at the Maharana Pratap Annual Geopolitics Dialogue organised by the Usanas Foundation at Udaipur) (India Narrative)