Rebel Sena Minister claims 34 MLAs with Eknath Shinde…reports Asian Lite News
Shiv Sena Minister Eknath Shinde, who has raised a banner of revolt, has the support of 34 MLAs, claimed his supporter and Minister of State Omprakash Babarao Kadu alias Bachhu Kadu.
Kadu, of the Prahar Janshakti Party (PJP), further contended that the number of legislators supporting Shinde is increasing and could even cross 40 as the Maharashtra political drama shifted from Surat in Gujarat to the Northeast state of Assam.
"Whatever decision Shinde takes shall be acceptable to all of us," said Kadu, speaking to a private Marathi channel.
Earlier, claiming that he had not left the Shiv Sena nor revolted, Shinde said there were 40 MLAs with him who travelled to Guwahati – ruled by the Bharatiya Janata Party, early on Wednesday.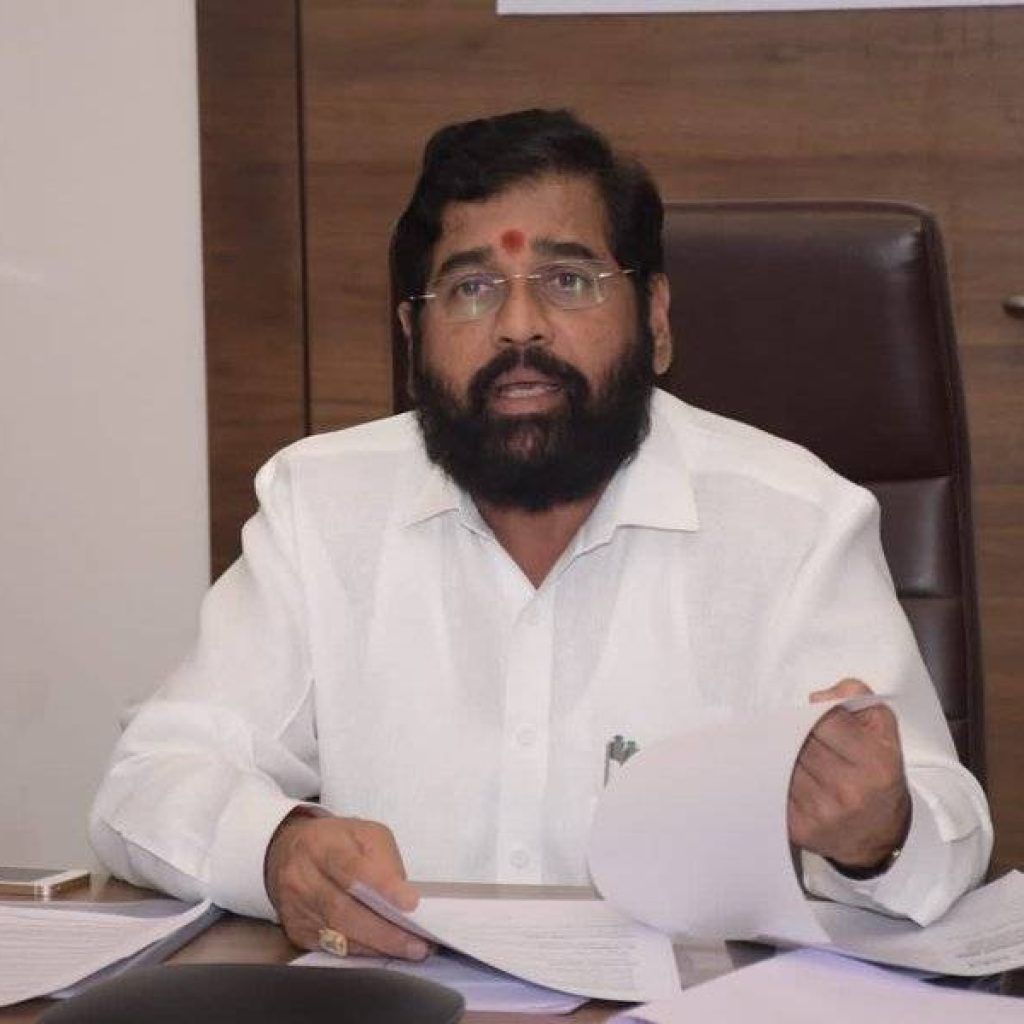 However, Shiv Sena and Maha Vikas Aghadi (MVA) declined to comment on the issue and claims made by the rebels, saying that many of the MLAs will return to the party fold soon.
Sena Chief Spokesperson Sanjay Raut, MP, said that the party team had gone to meet Shinde on Tuesday and heard him out.
"He had certain issues and we shall discuss further. We have always fought and shall continue to struggle," said Raut.
The MVA government plunged into its gravest crisis early on Tuesday after Shinde suddenly revolted along with a group of Shiv Sena MLAs and Ministers, and reached Surat early on Tuesday morning.
While the Shiv Sena with help from allies Nationalist Congress Party-Congress, launched all-round fire-fighting operations, the BJP stirred the political cauldron first in Gujarat and then in Assam early today.
'Sena MLAs have not revolted against party'
The dissident group of Shiv Sena MLAs finally boarded a chartered flight from the Surat airport after keeping the chartered plane waiting for hours.
Before boarding the flight, rebel Shiv Sena leader and Maharastra Cabinet Minister Eknath Shinde said that Sena MLAs have not revolted against the party but their only wish is forming an alliance with the opposition BJP.
At the Surat airport, Shinde said, "My and Sena MLAs wish is that Maharashtra Chief Minister Uddhav Thackeray should form a government in alliance with the BJP, I have not quit the party."
He added that he held talks with Uddhav Thackeray and chanted the slogan "Jai Maharashtra and Garv Se Kaho Hum Hindu Hai".
Shiv Sena's MLAs have shown full trust and faith in the ideology laid down by party founder late Balasaheb Thackeray, Shinde said and added that Shiv Sena MLAs have not revolted against the party.
Shiv Sena MLA Nitin Deshmukh, who was admitted to a hospital on Tuesday after complaining of chest pain and uneasiness, was seen climbing down from the bus and walking down to the boarding counter of the Spicejet airline.
Sources close to the dissident group led by Eknath Shinde said that they were waiting for a few more MLAs to join them as they had left Mumbai on Tuesday evening.
According to sources, the rebel MLA's tally has reached 37 and two to three more MLAs are expected to reach Guwahati directly on Wednesday.
Around 2.15 a.m. on Wednesday, the rebel Shiv Sena MLAs started boarding one of the three buses along with BJP MLAs and workers, BJP leaders Mohit Kambhoj and Sanjay Kute were seen accompanying rebel Shiv Sena MLAs at the airport.
The rebel Shiv Sena MLAs were escorted to Surat airport by the Surat police.
After clearing all formalities, the rebel Sena MLAs boarded the flight having a capacity of 200 passengers. Till 4 a.m. Wednesday morning, the boarding process was going on.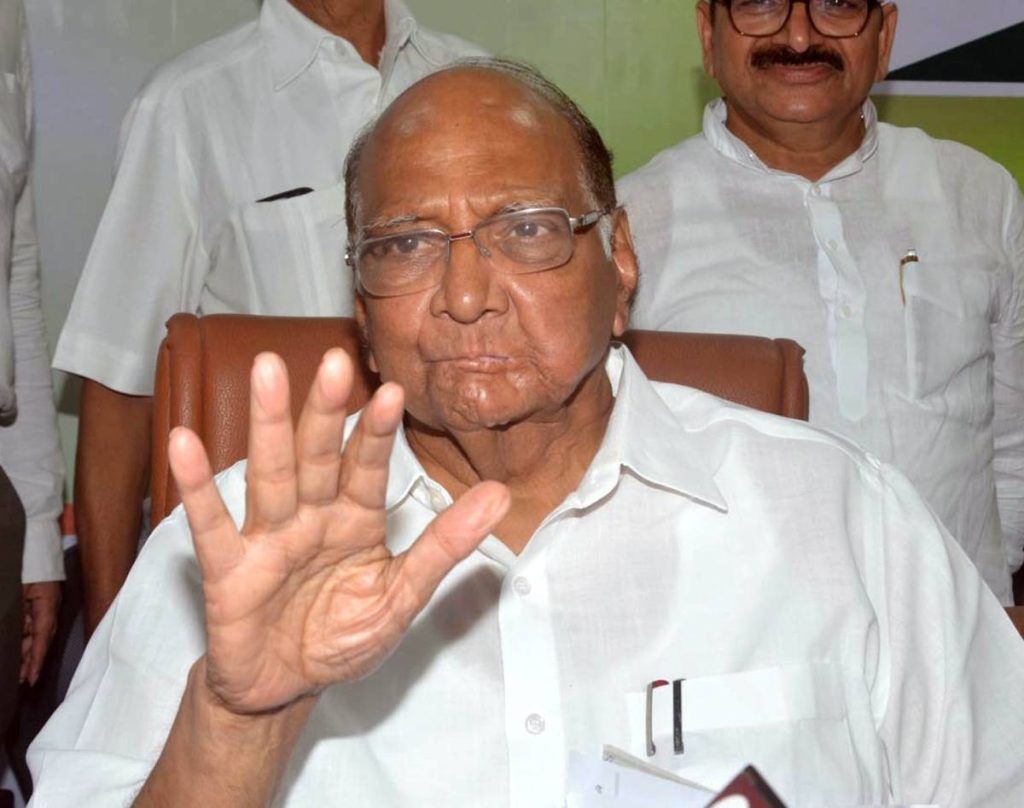 All eyes on Sharad Pawar
As survival threat loomed over the Maharashtra government after the rebellion of 21 Shiv Sena MLAs led by Minister Eknath Shinde, all eyes are now on NCP supremo Sharad Pawar to intervene in the biggest political crisis the Uddhav Thackeray government has faced so far.
As BJP's surgical strike on Shiv Sena rattled the leadership of three parties — the Congress, the NCP and the Shiv Sena, the Congress has rushed its state in-charge H.K. Patil and Pawar is also reaching Mumbai to save the government.
While Congress has maintained that its flock is together, sign of bickerings is evident in the MLC polls as Congress' second candidate lost to BJP and in Rajya Sabha polls too, BJP managed to get through. However, the Congress is confident that Sharad Pawar will save the government who is key to the MVA.
But BJP has surprised all the leaders as the MLAs opposed to Uddhav Thackarey moved to Surat. This could be Madhya Pradesh type operation, said a Congress leader while anticipating a fall of the government.
Sharad Pawar said on Tuesday that it was never conveyed that Shiv Sena leader Eknath Shinde had chief ministerial ambitions, adding that a solution to the ongoing political crisis in Maharashtra would be found out soon.
"Shinde never conveyed (to us) that he wanted to be the Chief Minister (of Maharashtra). The Chief Minister's post is Shiv Sena's and this is an internal issue of that party," Pawar told mediapersons ahead of the opposition meeting to finalise a consensus candidate for the Presidential poll.
"We will soon find a way out of this situation. The CM's post is Shiv Sena's, Deputy CM's is NCP's. Whatever Shiv Sena will decide, we are with them," he said.
The BJP is also wary of poaching of its MLAs. It is flying all its 106 MLAs to Gujarat, to be housed in a resort near Ahmedabad.
Sources said, once the meeting of Eknath Shinde with senior BJP leaders is over, he will submit his resignation as minister in the Uddhav Thackeray cabinet to the governor.
The entire operation started post the MLC elections. In two batches 25 Shiv Sena MLAs reached Surat early Tuesday morning, while a third group reached Surat in a flight on Tuesday evening.