Jaishankar said that India consulted with Prime Ministers and cabinet ministers of 123 countries…reports Asian Lite News
While addressing the Raisina@Sydney event in Australia on Saturday, External Affairs Minister S Jaishankar said that the members of the G20 have a huge responsibility since the countries of the world expect them to address and solve their concerns.
On the G20 presidency, S Jaishankar said that it is an extraordinary opportunity and a great honour. "It is a time when you have a certain convening power, agenda-shaping opportunity but it is also a particular juncture of world politics," he added.
"Today the rest of the world expects the G20 to address their concerns. The rest of the world is about 180 countries. They have real problems, pressing problems, deep concerns and they think the G20 as the top 20 economies of the world to show the direction and come up with answers," he said.
"Our hope is to stir the G20 in the direction to undertake the responsibilities, and remit with which it was originally tasked, which was economic growth and global development. And we are doing this not as a feeling or vibes from the rest of the world, we did it as a practical empirical exercise in January," he added.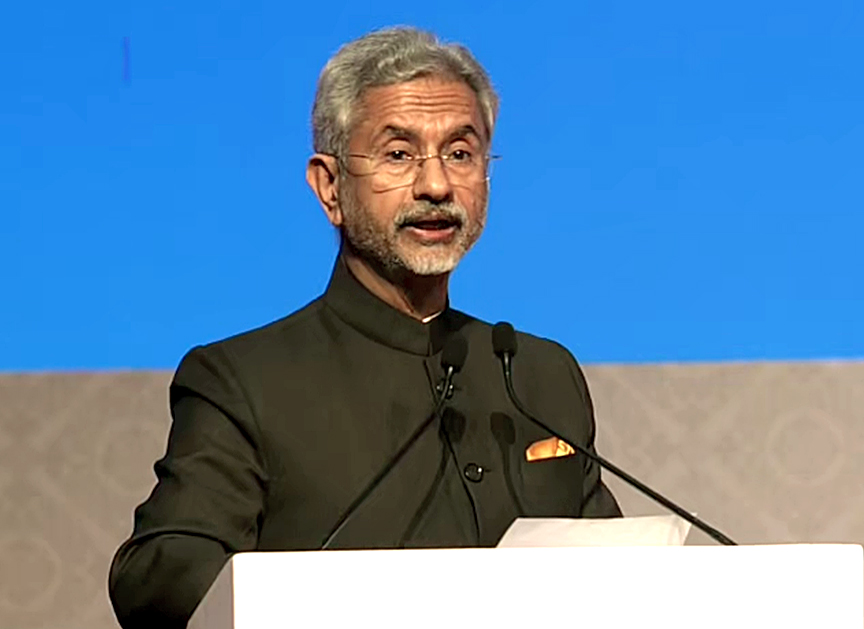 He said that India consulted with Prime Ministers and cabinet ministers of 123 countries. He said that India has a good sense today by literally asking the world.
"With the incoming and the outgoings associated with a particular chair, we have some visibility, some role as well, he added.
The EAM said that there is an evolution out there, which can be seen on a range of issues.
"We have new strategic concepts, new geo-political theatre, new mechanisms."
He clarified that at a strategic level, the most notable is Indo-Pacific and at the mechanism level, is the quad.
"The quad is an enterprise laden with a lot of significance. If you look at the Indo-Pacific space, the four countries are not geographically contiguous at all with an enormous amount of sea and land space between them. They have overcome their past outlook to forge something common in response to a perceived and regional lead," he added.
Regarding the role of the chair in the G20, he lauded the predecessor Indonesia and said that the last year was a real struggle, the Ukraine conflict had polarized the G20. "We worked very hard to find common ground on that issue and succeeded at the Bali summit. An enormous amount of credit is due to Indonesia's patience and creativity.
India assumed the G20 presidency on December 1, 2022. G20 Delhi Summit is scheduled to take place in September this year, wherein Australian PM Anthony Albanese will also join the other G20 leaders.
Senator Tim Ayres, Assistant Minister for Trade and Assistant Minister for Manufacturing also said on Saturday that Australia is looking for India's role in hosting the G20 meetings in the coming September.
Addressing the audience at Raisina @ Sydney Business Breakfast, Ayres said that India is one of the greatest democracies in the world. There is a lot to look forward to in the Australia-India relationship. As the World's fastest-growing major economy, India offers vast opportunities. (ANI)