I think comfort meets style is something that is always going to be in the game…Kiara speaks with Tanya Banon
Actress Rakul Preet Singh is one of the most successful stars in Telugu cinema who has also managed to bag quite a few Bollywood movies over the years, and her popularity in Hindi cinema is ever growing. The star was recently spotted in Mumbai at the ongoing LFW X FDCI event where she walked the runway for designer Shruti Sancheti, dressed in a cool Khadi co-ord set.
On the side-lines of the event, We spoke to the actress to get her views on fashion: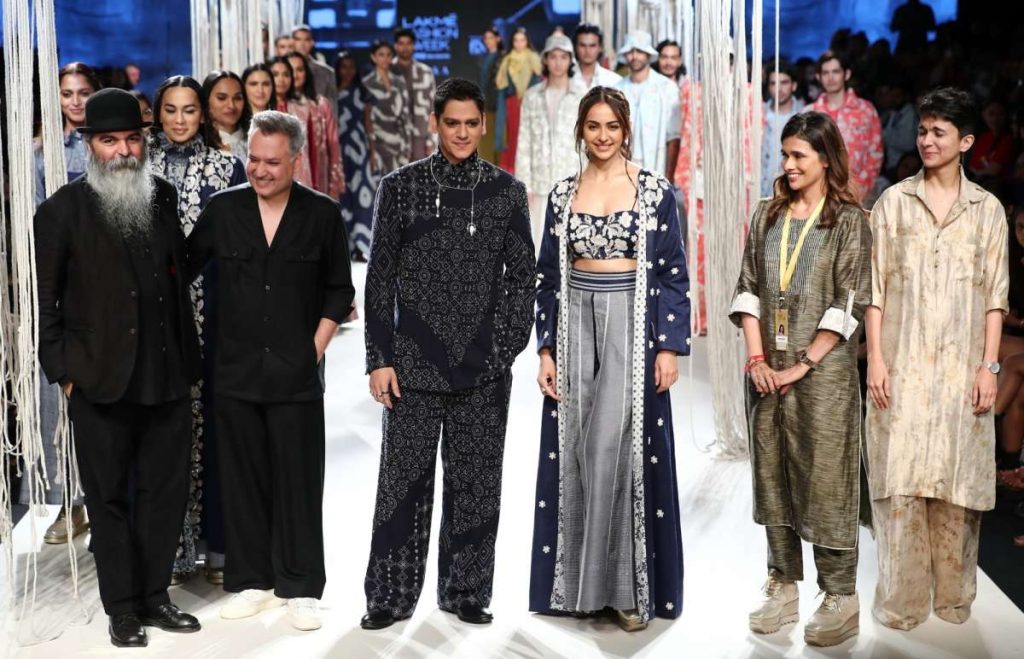 Fashion is finally moving away from athleisure and is back to glamour, what's your take on this?

No, I think nothing is finally moving away from anything, and I think athleisure is for certain occasions, fashion or different outfits are for different occasions. I think comfort meets style is something that is always going to be in the game.

On Paris, Milan and London runways, we saw a return to the classics, glamour and clean silhouettes, is that something you would consider as your go-to style?

Absolutely, I think for me clean silhouettes, single tone of colours, more minimalistic is something I always feel is the classiest, and it's great to see that back on runways.

How did you feel walking the runway for Khaadi India and what do you most like about their latest style?

I think what I love about the whole Khaadi concept is that we are breaking the mould of what we believe Khaadi is; a lot of people believe it is a serious sort of a material for a saree, kurta, but through this Fashion week collection, I think the change is Khaadi created for different sort of occasions –like what I am wearing can be worn for anything modern, contemporary, or as separates. I think if the younger generation is more aware of how we can style Khaadi differently and make it more relevant in today's fashion sense and that's the most amazing thing about this collection.

Any upcoming projects that you are excited about?

Ofcourse, all upcoming projects of mine I would be excited about, there are 2 films in Hindi that will release this year and 1 film which is PAN-India film.