Spider-Man's iconic mask is featured in bracelet and pendant forms with artfully arranged red and black precision-cut crystal pave…reports Asian Lite News
Marvel and Swarovski have worked together to release a brand-new jewellery and home collection that is inspired by a feeling of heroism and self-discovery. Each item draws inspiration from a well-known Marvel comic book character and is expertly crafted and meticulously rendered. Swarovski's expert cutting perfectly captures each Super Hero's recognisable appearance from every aspect.

This is the first time that Swarovski and Marvel have worked together, and Giovanna Engelbert, creative director of Swarovski, has had the opportunity to explore the qualities of strength, heroism, and responsibility through the fascinating medium of Swarovski Crystals. This collaboration genuinely embraces the strength and beauty of crystal in new and surprising ways, drawing on the 84-year tradition of Marvel and the ways in which Marvel heroes inspire people all over the world to uncover the hero within themselves.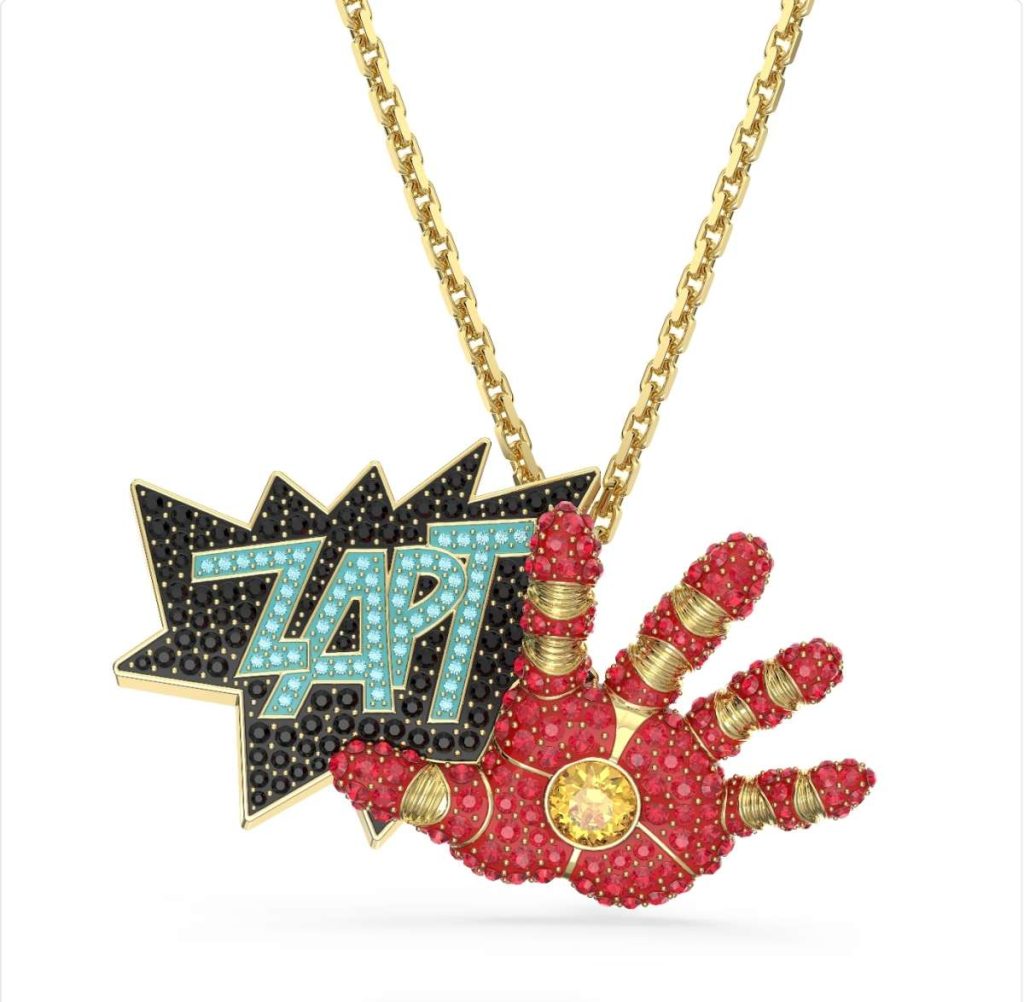 Swarovski Creative Director, Giovanna Engelbert, says, "Stan Lee was a master storyteller. He has given the world some incredibly influential and exciting Super Hero's, so it has been a genuine honour to delve into these Marvel favourites and express their individual qualities with our crystals."

Swarovski has created eight jewellery pieces, five crystal figurine collectibles, and a set of stickers inspired by Marvel Super Heroes: Spider-Man, Black Panther, Captain Marvel, Iron Man, and the Hulk. Each radiant piece is a statement of energy and goodness designed to unleash your inner Super Hero.

SPIDER-MAN

Spider-Man's iconic mask is featured in bracelet and pendant forms with artfully arranged red and black precision-cut crystal pave. Two Spider-Man crystal figurine collectibles in blue and red enter the collection, with one featuring 955 facets, showing the Super Hero in a web-slinging pose, and another made from 36,500 glittering crystals that capture Spider-Man in an iconic upside-down pose on a New York City streetlamp. This limited-edition piece takes 243 hours to complete.

BLACK PANTHER

In tribute to the King of Wakanda, an array of crystallised Black Panther jewellery evokes the Wakandan spirit of innovation, including a vibrant motif ring, a life-like 3D pendant set on a long chain, and a mask-inspired pendant adorned in purple crystals. A sleek Black Panther crystal figurine collectible wears his legendary vibranium suit in a design that is expertly crafted from 649 facets.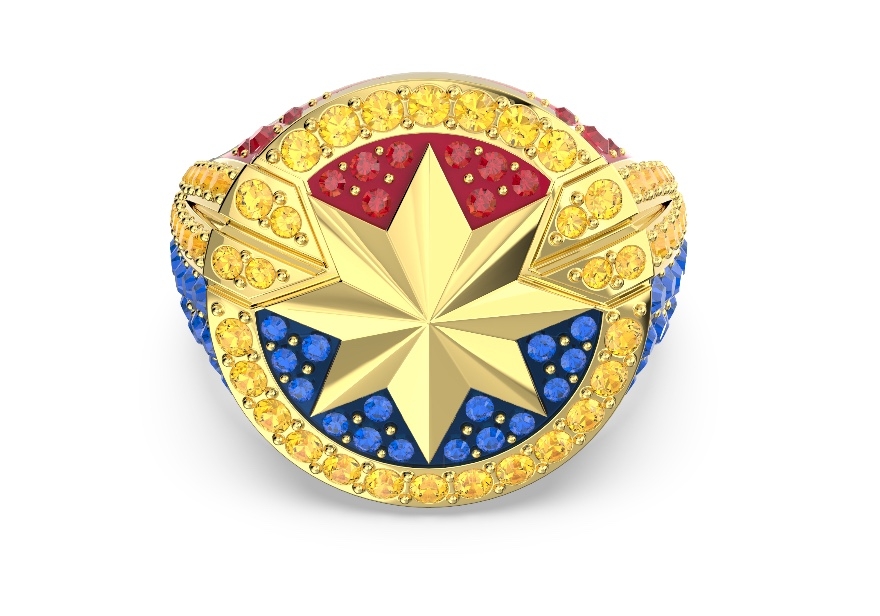 CAPTAIN MARVEL

Female empowerment is celebrated through a dazzling multicoloured ring depicting Captain Marvel's iconic emblem of cosmic power, courage, and light. Ready for take-off, Captain Marvel is depicted as a limited-edition crystal figurine collectible made from 10,000 crystals.

IRON MAN

A versatile jewellery piece that doubles as a 3D pendant and brooch channels Iron Man's inspiring energy, while an Iron Man crystal figurine collectible, cut with 723 facets, brings the character to life at a level of innovative artistry that Tony Stark would be proud of.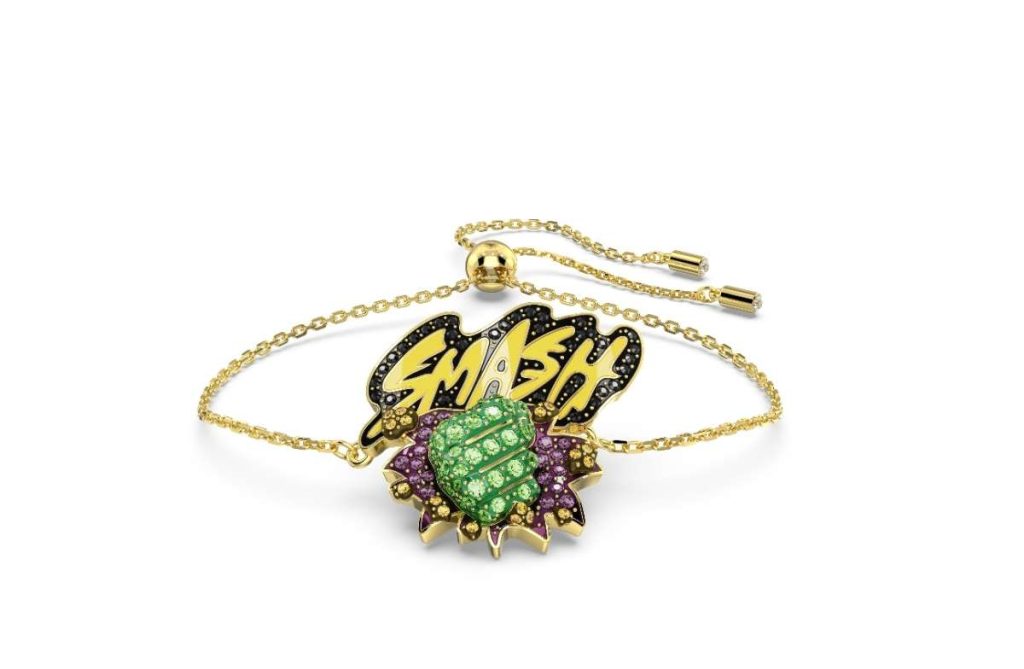 HULK

The Hulk smashes into the collection with a fiery fist of green crystals set on a gold-tone plated bracelet, while the Hulk crystal figurine collectible reveals the exacting details of the character's signature muscles and awesome strength, expertly cut from 578 facets.
ALSO READ-'Maharaja's Treasure: Select works of art from Air India collection