India Art Fair 2023 is set to include some of India's most important contemporary art galleries presenting established names and promising young talents…reports Asian Lite News
The India Art Fair, the premier venue displaying modern and contemporary art from India and South Asia, is held at the NSIC Exhibition Grounds in New Delhi from February 9-12, 2023. The event, which is organised in collaboration with BMW India and places the voices of artists at its core, will feature 85 exhibitors, including 71 galleries and 14 organisations. India's economy is predicted to develop to be the fifth largest in the world, and with India Art Fair at the head, the country's art market has expanded concurrently.

The 2023 fair will be the most ambitious to date, building on the success of the previous edition. It will feature expanded floorspace to showcase South Asia's top talent, including cutting-edge contemporary art and modern masters, as well as an expanded studio showcasing the fair's digital artist in residence programme. The show will serve as a gathering place for curators, collectors, and other art industry professionals, fostering cross-cultural relationships and connections with the global art scene.

Jaya Asokan, Fair Director of India Art Fair comments: "The scale and diversity of the fair in 2023 reflects the expansion of the contemporary and modern art market across India and South Asia, as well as burgeoning interest from the international community. We're particularly proud of all of our artists who are testing the boundaries of contemporary and traditional arts or digital innovation, with many coming from previously unexplored regions of India. We're proud of the quality of work they're producing and powerfully responding to our changing times."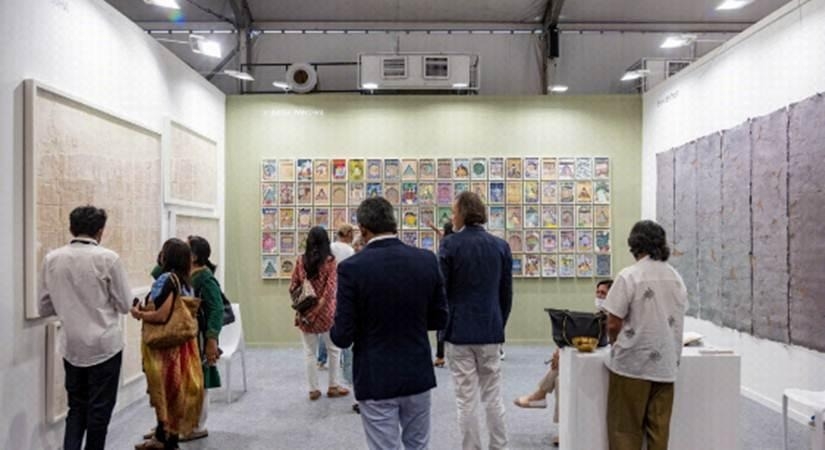 GALLERY HIGHLIGHTS

India Art Fair 2023 is set to include some of India's most important contemporary art galleries presenting established names and promising young talents.

Top Indian contemporary galleries exhibiting include Vadehra Art Gallery, Gallery Espace, PHOTOINK, GALLERYSKE, Nature Morte, Blueprint12 (all New Delhi), Chatterjee & Lal, Jhaveri Contemporary, Chemould Prescott Road, GALLERY MASKARA, Galerie Isa, Project 88 (all Mumbai), EMAMI ART, Gallery Art Exposure (both Kolkata), Experimenter (Kolkata / Mumbai), Vida Heydari Contemporary (Pune), Apparao Galleries, Gallery Veda (both from Chennai), Gallery WHITE (Vadodara), Archer Art Gallery, ZOCA (both from Ahmedabad), Anant Art (NOIDA / New Delhi) and Kalakriti Art Gallery (Hyderabad), each of them from across India and beyond the traditional centres of New Delhi and Mumbai. Alongside these are modern master galleries, DAG (New Delhi / Mumbai / New York), Crayon Art Gallery and Dhoomimal Gallery (both New Delhi), showing iconic masterpieces.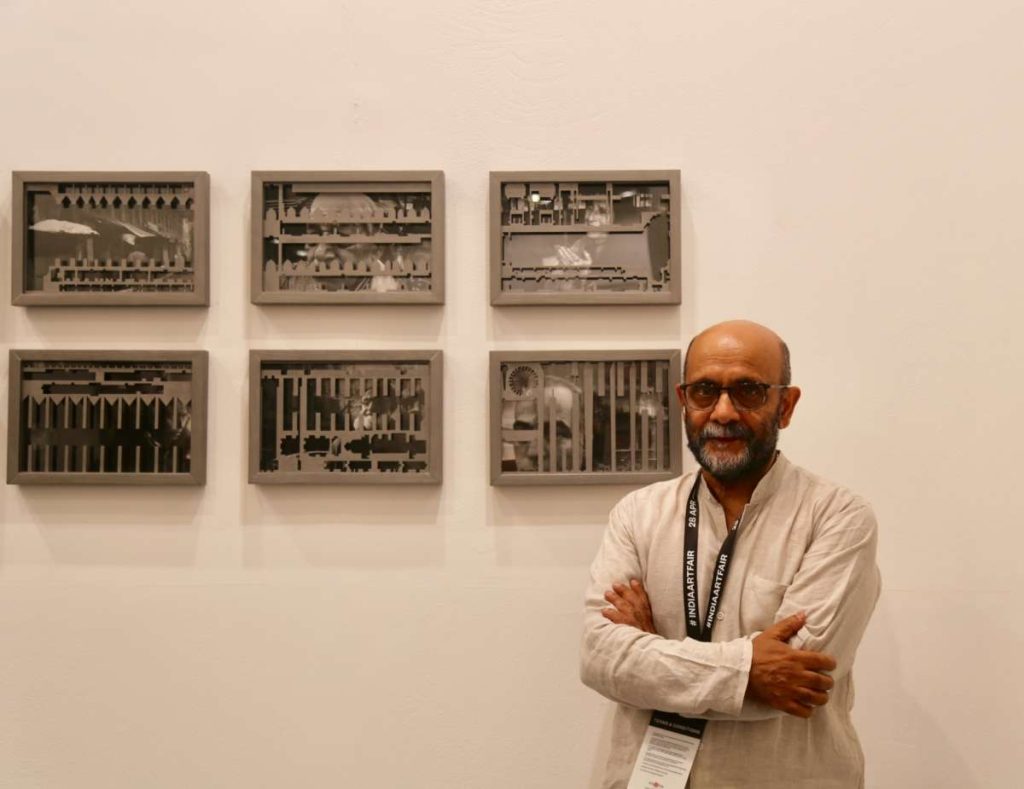 New gallery participants presenting emerging and mid-career artists include: 079 STORIES ART GALLERY (Ahmedabad), Treasure Art Gallery (New Delhi), Gallery Dotwalk (Gurugram), Dhi Artspace (Hyderabad), Chemould CoLab (Mumbai), Iram Art (Ahmedabad).

Showcasing solo presentations curated by participating galleries, this year the Focus section will put a strong emphasis on painters from distinguished names such as Jayashree Chakravarty (Akar Prakar, Kolkata / New Delhi), Avijit Dutta (Kalakriti Art Gallery, Hyderabad) and Waswo X. Waswo (Gallery Espace, New Delhi), rising mid-career artists, Anni Kumari (Treasure Art Gallery, New Delhi) to emerging artists Viraj Khanna (Tao Art Gallery, Mumbai) and Digbijayee Khatua (Anant Art, NOIDA / New Delhi).

The Platform section will showcase the rich artistic traditions of India through the works of contemporary masters of traditional arts, from Warli (Vayeda brothers), Gond (Dhavat Singh), Madhubani (A.K. Jha and Padma Shri Baua Devi), Pattachitra (Prakash Chandra), Kalamkari art (S. Srinivas Rao), Bhil traditions (Padma Shri awardee Bhuri Bai) and Chamba Rumal (Charu Centre run by DCC) amongst others.

Highlights of international galleries participating include: Galleria Continua who will present works by Anish Kapoor, JR and Osvaldo Gonzalez; Marc Straus will feature Anne Samat; Bruno Art Group will present Andy Warhol; Saskia Fernando Gallery will show internationally-renowned South Asian artists Jagath Weerasinghe and Chandraguptha Thenuwara; Grosvenor Gallery will shine a spotlight on Senaka Senanayake; and finally Aicon will include Rasheed Araeen and Victor Ekpuk within its booth presentation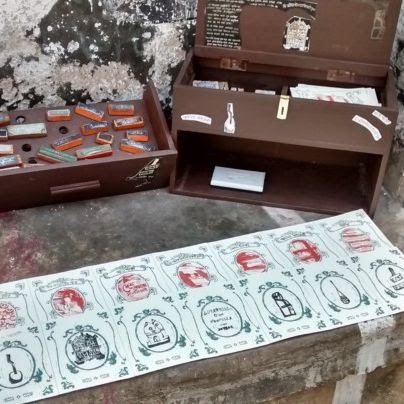 TECH X ART

Inviting audiences to explore and experience the power of digital art, The Studio will house an arresting selection of tech-meets-art projects and installations. This will include a dedicated Digital Residency Hub showcasing artworks made by the three India Art Fair Digital Artists in Residence, all made on iPad Pro and in response to the theme 'Finding the Extraordinary in the Ordinary.' Visual artist and illustrator, Mira Felicia Malhotra will highlight the oddities and idiosyncrasies of Indian family life in vibrant portraits of women titled 'Loag Kya Kahenge' ; artist, poet and writer Gaurav Ogale will invite audiences to explore the extraordinary biographies of ordinary people through an audio-visual book anthology series 'Bestsellers' ; and multidisciplinary artist Varun Desai will create an immersive projection room giving a glimpse of the future, one that fuses artificial intelligence and human consciousness. With an aim to widen participation, Today at Apple will offer hands-on sessions led by Creative Pros focusing on digital art skills on iPad Pro to unlock new styles and techniques to push attendees' creative expression. The Studio will also host special digital projects supported by the Serendipity Arts Foundation and The Gujral Foundation with video and tech-inspired artworks presented by contemporary artists Julien Segard and Payal Arya and Aditi Kulkarni respectively, along with digital animations and drawings by Shrimanti Saha in an interactive public project supported by Foundation for Indian Contemporary Art (FICA).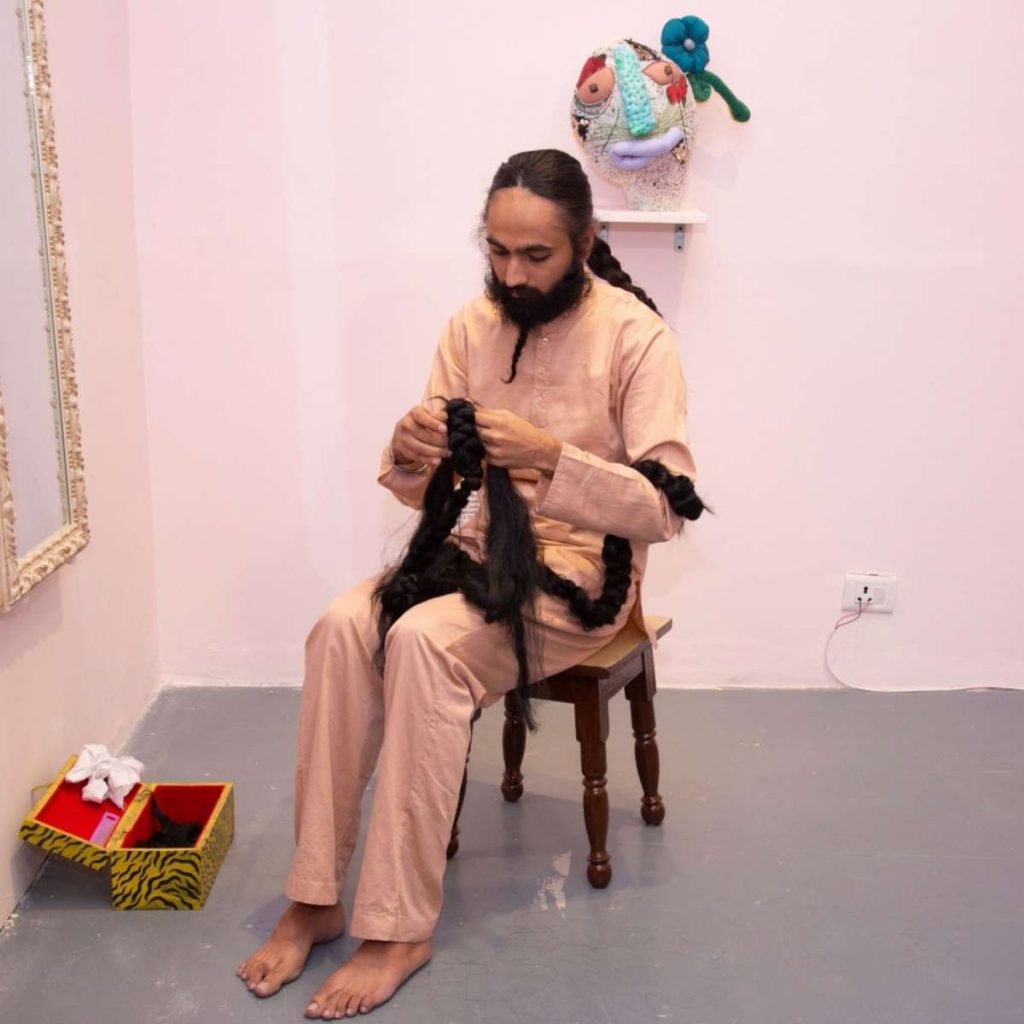 NEW COMMISSIONS

Marking seven years of partnership, India Art Fair and BMW India continue to foster a spirit of collaboration and provide a breeding ground for creativity, including a special commission entitled The Future is Born of Art, awarded to rising star artist Devika Sundar who will design the wrap for the all-new BMW X7, responding to the theme 'Forwardism' and presenting a unique vision of a future where art, science and fiction meet. Shortlisted artists for the commission, which promises to boost emerging Indian names to a global stage, included Aditi Aggarwal, Devika Sundar, Rithika Pandey and Sajid Wajid Shaikh. Fair audiences voted online for the winner on India Art Fair's website and Instagram channel.

Vikram Pawah, President, BMW Group India comments: "BMW Group's social sustainability commitment has always valued and nurtured various cultural engagements and co-operations globally and in India. Our resolve to strengthen intercultural platforms of creativity in the fields of art, music, design and architecture has flourished into long term partnerships with leading art and cultural platforms in the country. BMW India is delighted to present the latest edition of the India Art Fair and The Future is Born of Art commission for connoisseurs for art and automobiles."

The fair champions a multiplicity of artistic practices and diverse voices through its Artists-in-Residence programme. Debashish Paul will present a performance art piece, which details how art helps him uncover the nuances of his queer identity. The Vayeda brothers will transform the fair's facade into a Forest of the Future, celebrating their community and ancestors with deep research into Warli traditions, mythological stories and rituals, and a translation of this knowledge to paintings that speak to the now. Conceptual artist Lakshmi Madhavan will revisit the dying kasavu textile tradition of Kerala to act as a thread connecting the past to the future in a newly commissioned gold-and-white textile installation.

The fair programme will feature path-breaking performances by Debashish Paul and Prabhakar Kamble. Paul will evoke the joy of childhood in a performance titled Me & My Pets, holding conversations with imaginary pets, characters and his many internal selves as a means to express and explore his queer identity, while Kamble will call into question caste privilege by walking around blindfolded across the fairgrounds in a performance titled Protected Ignorance.

This year's Outdoor Art Projects at the fair will include: Parag Tandel's thought-provoking sculptural installation of the seven small islands that constituted Mumbai before it grew into the mega metropolis that it is today, supported by TARQ, Mumbai; a surreal 8-feet tall and twisted fibreglass scale by Shivani Aggarwal inviting audiences to measure the intangible such as emotions of love, joy, intimacy and truth, supported by Studio Art, New Delhi; a monumental marble dust sculpture resembling a pelvic bone by Prashant Pandey that references the marvellous moment of the birth of life supported by GALLERY MASKARA, Mumbai; Sonia Khurana's immersive performance installation supported by Kiran Nadar Museum of Art; a curated presentation of Serendipity Arts Foundation's Food Lab Project; and a large-scale computational art project supported by Tezos India with NFT artworks by Karthik Dondeti, Pixelkar, Aranya and KALA made freely available for visitors to collect on the blockchain.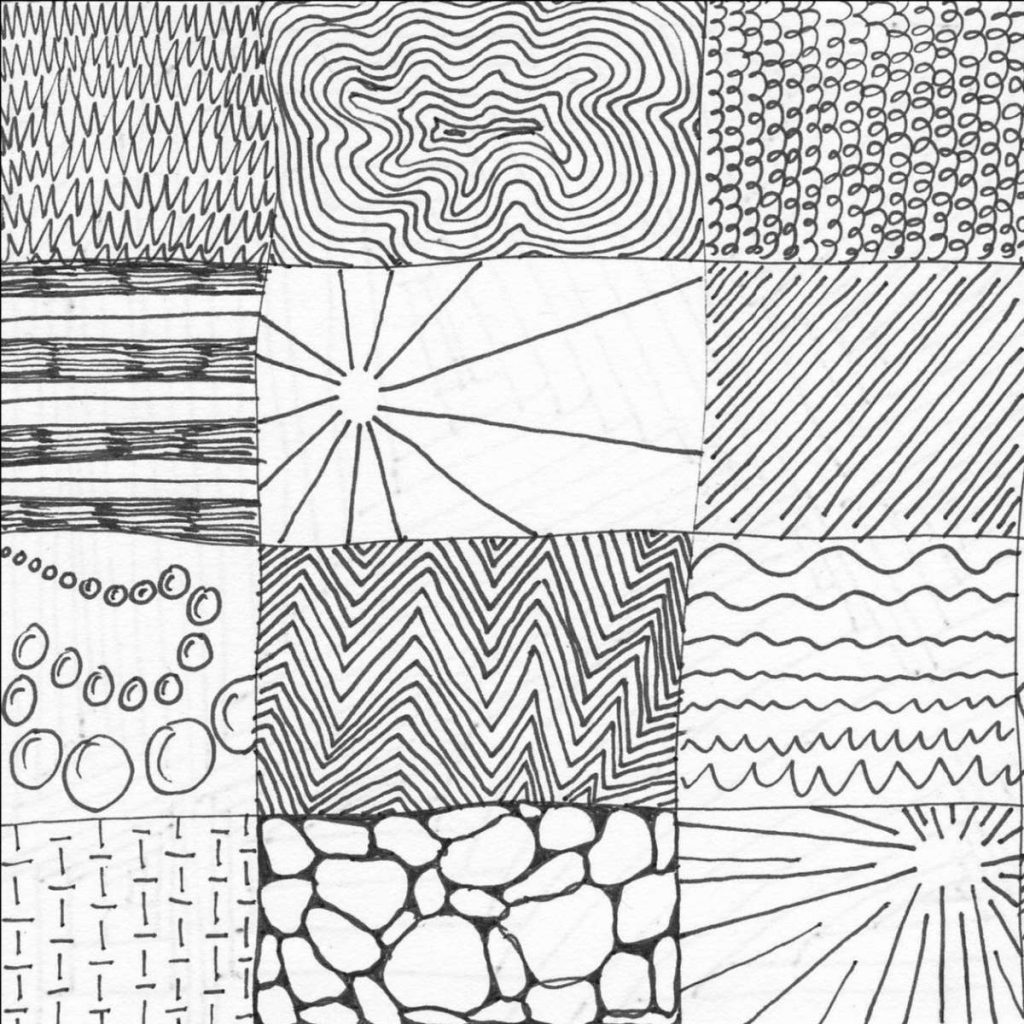 India Art Fair will publish an all-women led poster zine titled Fire in the Belly for the 2023 edition championing the voices of eight artists and creative powerhouses, including Anikesa Dhing, Aravani Art Project, Aqui Thami, Dhruvi Acharya, Meena Kandasamy, Rithika Pandey, Shilpa Gupta and Zeenat Kulavoor, each sharing their dreams, hopes, prayers and wisdom for an equal world. From pain, pleasure, and mental health to sexuality, the caste system and the body, each poster page will be a blazing response to the theme 'Fire in the Belly,' encouraging readers to participate in creating a new world order based on feminist optimism and the power of small actions in introducing lasting change.

INSTITUTIONS

Over 10 leading cultural festivals, collectives and foundations will showcase at the fair, including soft sculptures and book projects by Britto Arts Trust (Dhaka); a series of textile panels by Lakshmi Madhavan for Devi Art Foundation (New Delhi); a never-before-seen painting by Raqib Shaw for Kiran Nadar Museum of Art (New Delhi / NOIDA); and a group show with works by Siwan-based ceramicist Upendra Ram, Goa-based feminist conceptual artist Mayuri Chari. Pune-based graphic and mixed media artist Rupali Patil, Varanasi-based textile artist and designer Anshu Singh debuting at the fair for Art & Soul Foundation (Mumbai). Other participants include Museo Camera (Gurugram), Kochi Biennale Foundation (Kochi) and the Purushottam Public Trust (Vadodara) and a collaborative presentation by Space Studio (Vadodara) and Prameya Art Foundation (New Delhi).

'ALIGN AND DISRUPT' TALKS PROGRAMME

Curated by Shaleen Wadhwana, the talks programme taking place in the fair's Auditorium will dive deep into conversations surrounding the arts, inviting leading artists and arts professionals to align on critical subjects, and collectively shape the future for an inclusive art scene. Highlights include What Are We Causing: Ecology, Environment & Sustainability, a session that brings together eco artists Sharbendu De, Dharmendra Prasad, Rida Gatphoh and Nobina Gupta; two-part panel Looking at Art Historical Blind Spots which will raise important questions around representation of queer, minority religion and Dalit voices in art; Zabaan Aur Pehchaan in which poets Sabika Abbas Naqvi and Pranav Kirti, artist Shuddhabrata Sengupta and Gond artist Japani Shyam discuss language barriers in the path to creativity in a conversation led in Hindi, Disability With(In) The Arts: Looking Inward will lay the ground for a more inclusive art world, Changing Formats of Art Making: Tech, Art and Law, a session dedicated to understanding the fast-changing art ecosystem through a legal lens, amongst others. India Art Fair's Digital Artists in Residence, Gaurav Ogale, Mira Felicia Malhotra and Varun Desai will also lead interactive sessions curated by Today at Apple, giving audiences an opportunity to step into their vast creative universes, while creating digital artworks of their own using iPad Pro.

PARTNERSHIPS

With creativity at the heart of its partnerships, the fair will welcome leading brands: RADO will launch its classic DiaStar watch redesigned by Swiss designer Alfredo Haberli for its 60th anniversary, ArtBuzz will support a dedicated Workshop Space for artist-led sessions and young collectors masterclasses; DS Group and Kolkata Centre for Creativity will support the fair's sustainability and inclusivity efforts respectively; and India Sotheby's International Realty.

BEYOND THE FAIR

Running through the India Art Fair month, the IAF Parallel programme provides a unique multi-layered experience for visitors to celebrate the art scene of New Delhi. This year, the programme will feature powerful women-led exhibitions including Arpita Singh and the late great Indian abstractionist Nasreen Mohamedi at Vadehra Art Gallery, Chitra Ganesh at Gallery Espace, Sumakshi Singh at Exhibit 320 and a group show of 20 + women artists from the Baroda School presented by Anant Art at Bikaner House, along with exciting showcases by Thukral & Tagra at Nature Morte, Debasish Mukherjee at Akar Prakar and Karan Shrestha at Shrine Empire. Kiran Nadar Museum of Art will show Pop South Asia, one of the first major exhibitions of modern and contemporary South Asia engaging with popular culture, The Gujral Foundation will exhibit new paintings and digital artworks by Raghava K.K. whose works often focus on the cultural residues and societal transformations within India, and Devi Art Foundation will present Vayan – Art of Indian Brocades, an exhibition of silk brocades from prominent Indian handloom centres at the National Crafts Museum. Additionally, there will be alternate art spaces including feminist pop illustrations by Osheen Shiva at Pulp Society as well as Threading The Horizon showcasing socially-engaged projects and installations by artists across India at Khoj Studios.

Preview passes and tickets for the 2023 edition of India Art Fair are available for purchase at: indiaartfair.in