We all have that inner chef, and for some, being a celebrity doesn't set them apart from making something on their own. In fact, many celebrities love to spend the majority of their time in the kitchen inventing recipes, cooking delectable meals, and so on.
In the realm of social media, which allows us access to celebrities' lives beyond offscreen and runways, we've all gotten a peek into their kitchen and what they're preparing. Some of them have taken cooking so seriously that people on the internet have been gushing and trying out the recipes uploaded on social media that can rival the best chefs over and over again.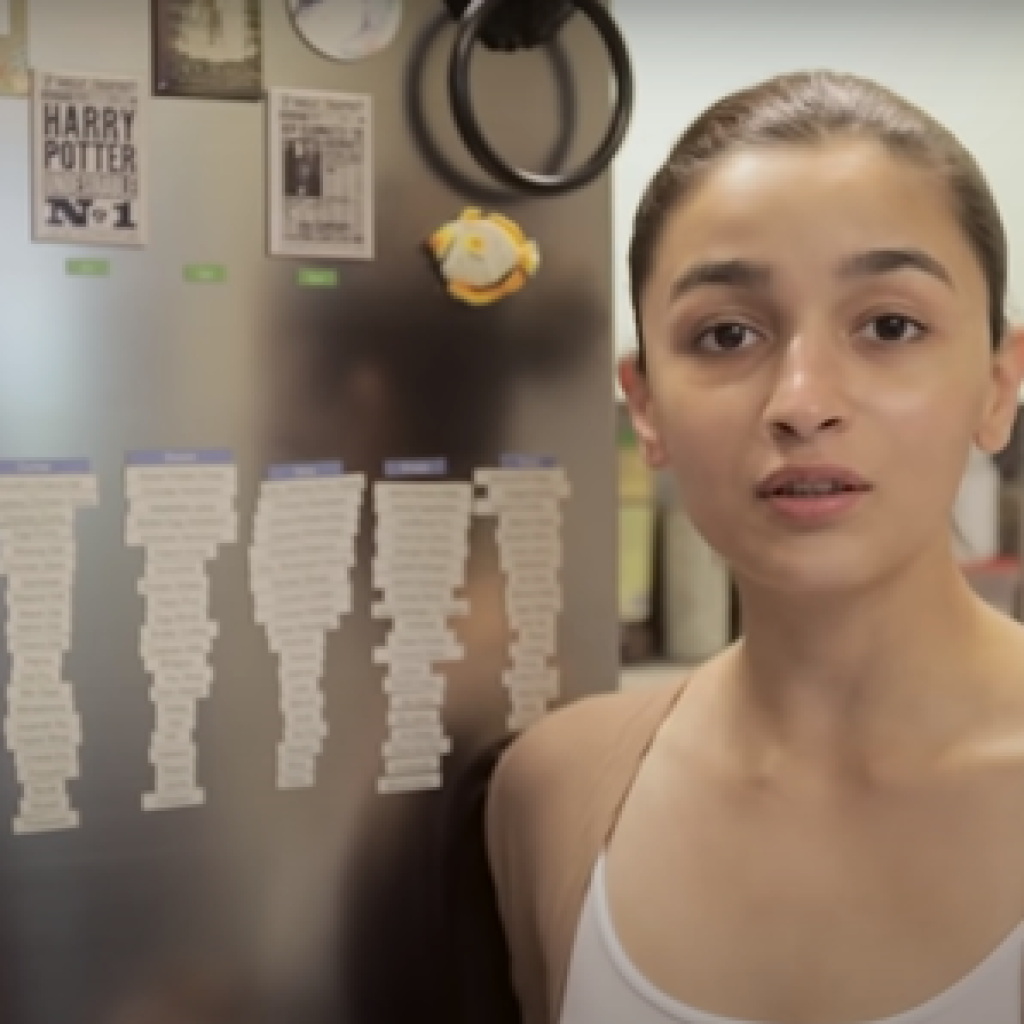 Alia Bhatt's Chia Pudding
Why not treat yourself to a tasty custard after a satisfying meal? Alia Bhatt's Kitchen ft. Dilip & Carol, a video posted by the Gangubai Kathiawadi actress' YouTube channel in 2021, made the internet go crazy with her easy-to-make chia pudding, which has now garnered 13 million views.
If you have a sweet tooth and want to recreate the dessert, all you need is coconut milk, chia seeds, protein powder, and stevia as a sugar substitute. If you're a fitness fanatic, this is something you can eat without cheat.
.
Chrissy Teigen's ultimate tuna melt
Chrissy Teigen is well-known not only for her outspoken personality but also for her cooking talents. She frequently posts on Instagram about her love of food and the tasks involved in preparing it. Anything made of butter works wonders for Chrissy. One of her viral culinary videos is her ultimate tuna melt, in which she applies butter on one side of two pieces of bread, then flips the slices over on buttered-side down and fills with fillings such as tuna combinations, tomato, and cucumber, and heats it in a heavy iron pan on low heat.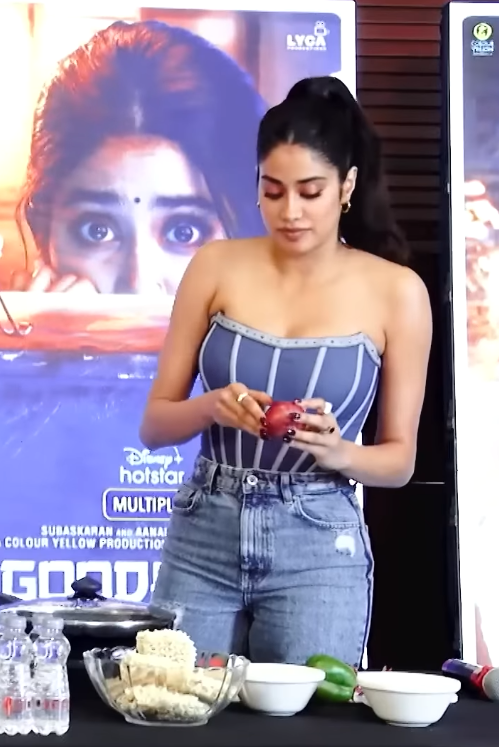 Janhvi Kapoor's Spicy Cheesy Noodles
Janhvi Kapoor, a gorgeous Gen Z celebrity, is not just outstanding at acting but also at what she does. She demonstrated her culinary skills while promoting her film 'Goodluck Jerry' at the 'Bollywood Bubble' show on YouTube.
The actress used ingredients such as onion, tomato, and capsicum, which are some of the most basic materials required to prepare the most delectable food. We had no idea Janhvi was a big foodie, she expressed her desire to have her own cooking show someday.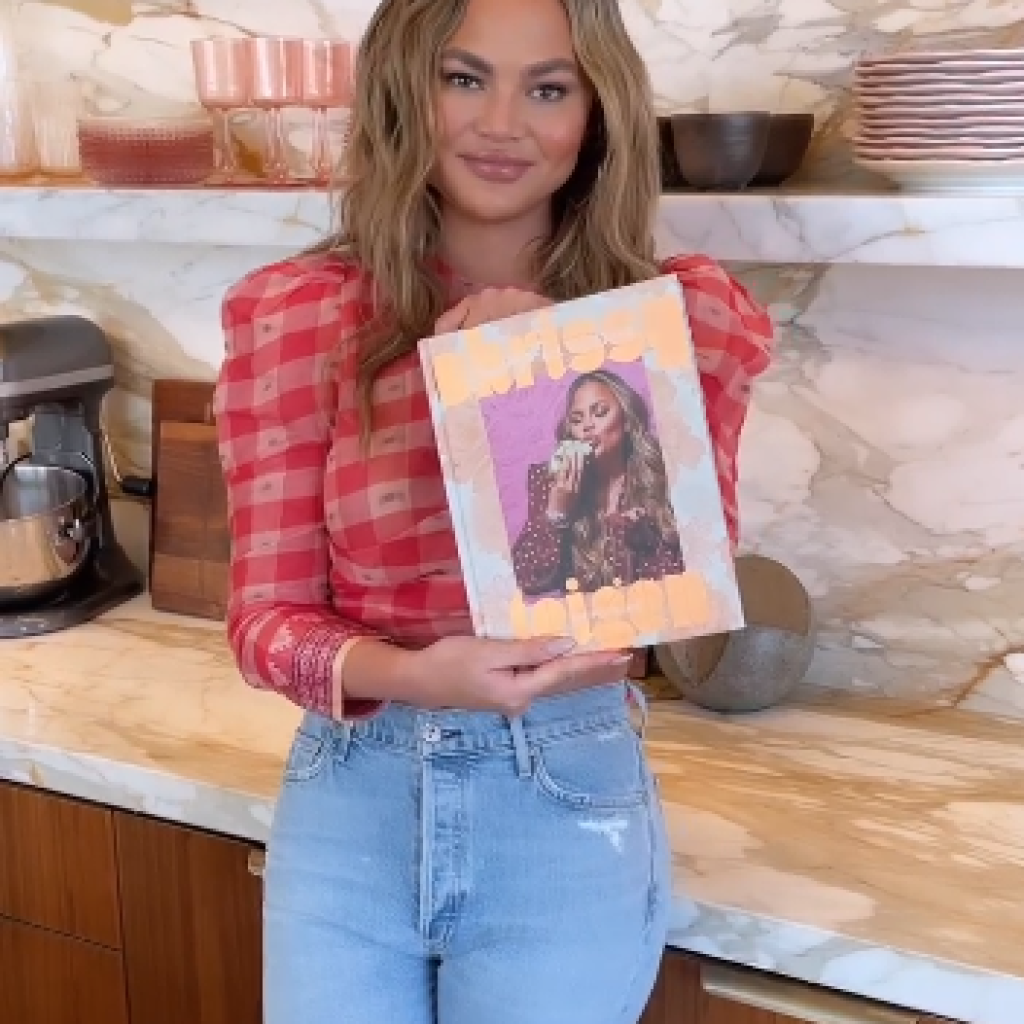 Hailey Bieber's Pizza Toast
Mrs. Bieber is another celebrity who makes her followers go crazy with food hacks. Hailey Bieber, who has walked the runways for premium brands such as Guess, Ralph Lauren, and Tommy Hilfiger, to mention a few, is a foodie who enjoys making quick and easy meals to satisfy appetites.
Hailey's pizza toast is so simple to make, you'll be able to create magic in only a few steps with very few ingredients. All you need is sliced sourdough greased on both sides, drizzle truffle oil, and heat until brown on both sides, add burrata cheese and cut tomato dressed in lemon, olive oil, and salt.
The runway queen has recorded a step-by-step process for preparing the delicious food on her Instagram story, which you should check out if you want to get started cooking right away. 

Priyanka Chopra Jonas' stuffed omelette
If you're a person who's always on the go, this dish from our very own desi girl Priyanka Chopra Jonas can come in handy.
This stuffed omelette recipe by Priyanka Chopra Jonas who rose to stardom is simple, fluffy, and filling that will keep you full until lunch.
All you need to do is gather some eggs (depending on the number of servings), sausage, mushrooms, chili, butter, milk, salt, and pepper. Toast a bread to pair with the omelette with sides of tamarind chutney and sambal. Walla! You've got yourself a Mrs. Jonas-style stuffed omelette.
Check out Vogue's YouTube episode 'Priyanka Chopra Jonas makes three-course brunch' to follow a step-by-step cooking process.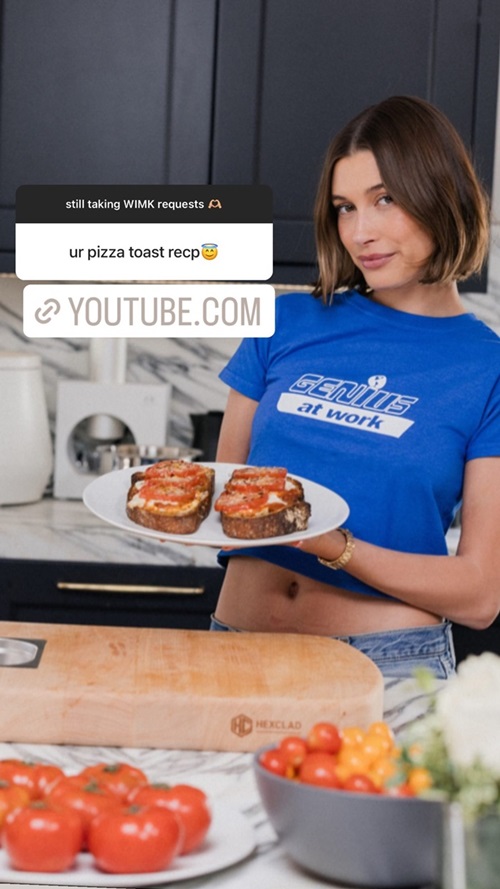 ALSO READ-Breaking Culinary Barriers