In an extensive interview with Asian Lite's Abhish K Bose, Prof. Gopalji Malviya discusses the various dimensions and stakeholders involved in the ongoing tension in between India and China.
Prof. Gopalji Malviya was born and had early school and college education at Allahabad. He completed his Post Graduation in Defence and Strategic Studies from Allahabad University. Dr. Malviya earned his Doctorate from University of Madras. His doctoral thesis was on Chinese Strategic Threat to India's National Security. Dr. Malviya has authored/edited over a dozen books and over forty articles on international relations and national security issues in leading national and international publications. He has visited number of countries in connection with seminar/conferences to USA, Austria, Sri Lanka, Pakistan and Nepal.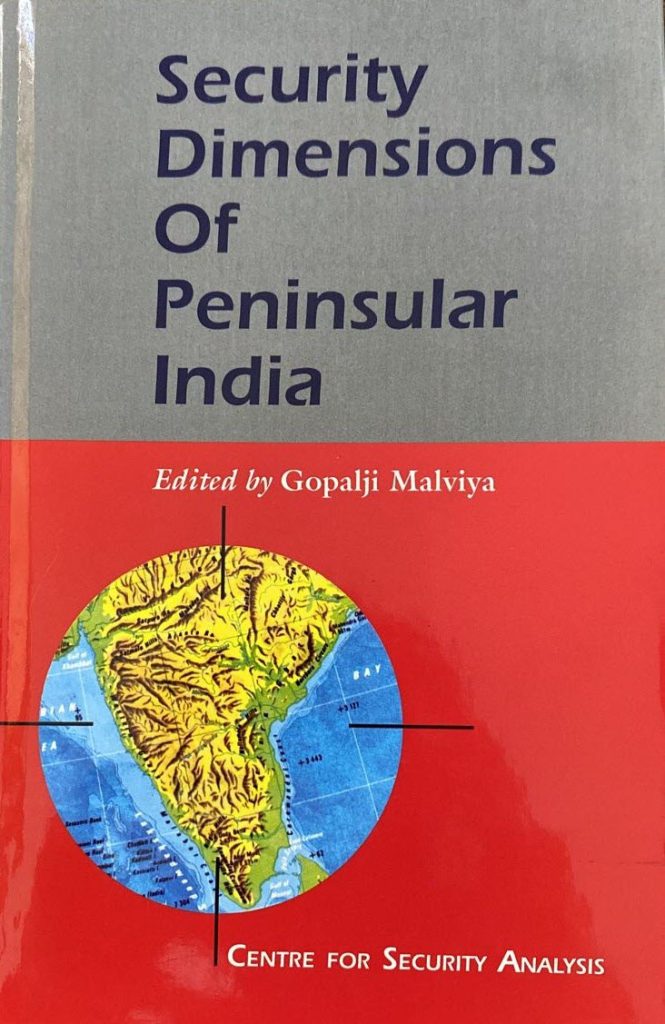 He also has been awarded Major Research Projects from University Grants Commission on Non-Traditional Threats to India's Maritime Security and DRDO Project on India's National Security Threat Assessment. He has guided 18 Doctoral Scholars that includes the high profile Officers from the Tri-services of Indian military. Dr. Malviya was Chairman of University Inspection Commission and Research Advisor to the Defence Services Staff College Wellington, and National Defence College, New Delhi.
Dr. Malviya has been visiting faculty to NDC, Officers' Training Academy, College of Naval Warfare, Mumbai, DSSC, Wellington, College of Defence Management, Secunderabad and College of Army warfare, Mhow. He was a member of Academic Council and Senate of the University of Madras, University of Pondicherry, Central University of Tamil Nadu and member of various expert committees at UGC and Ministry of Human Resources and Development. He was also an expert committee member at IGNOU and specializes in India's National Security, South Asian Peace and Security, Nuclear issues and Legal Dimensions of International Security. He has taught International Relations, National Security, International Law and Indian Military History.
He was a founding member of the Centre for Security analysis, Chennai and Convener of Society for Indian Ocean Studies, Chennai Chapter. Dr. Malviya has 40 years of teaching and research experience & retired as the Professor and Head of the Department of Defence and Strategic Studies, University of Madras in 2012. Later, he also served as Dean, School of National Security Studies at Central University of Jammu. Prof. Malviya has had intense academic interactions with institutes of armed forces over his academic career. In this extensive interview with Asian Lite's Abhish K Bose, he discusses the various dimensions and stakeholders involved in the ongoing tension in between the two countries.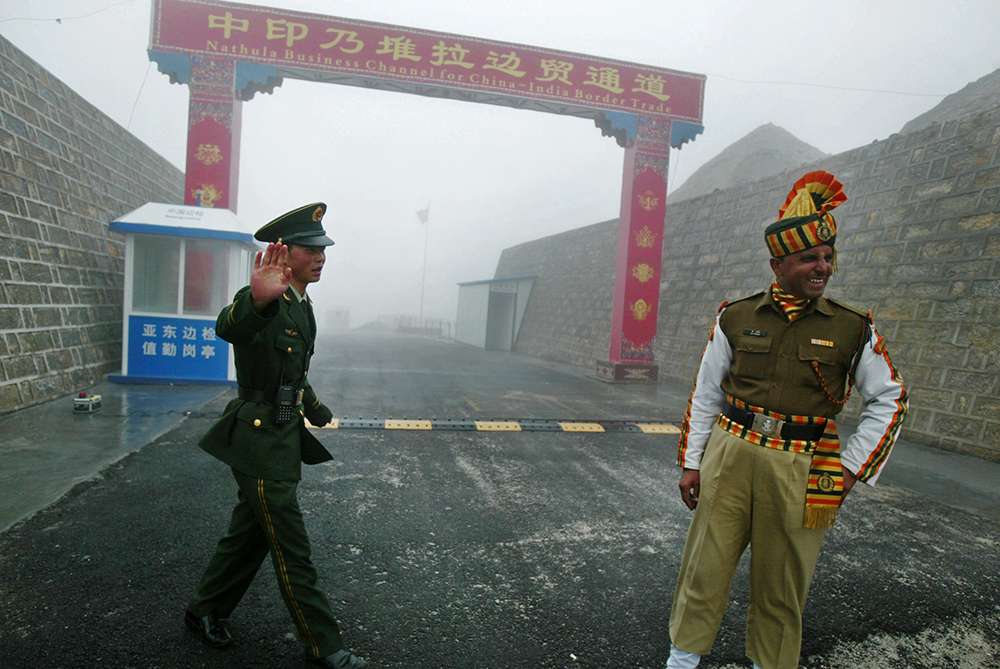 ABHISH K. BOSE: Why are China and India having border tensions and confrontations ever since their inception? Is it because of their imperial hang-over; China, of the Qing and Indian, of the British? What else could be the reason or reasons?
Prof. Malviya: Tension between India and China is deeply rooted in border dispute since their inception. India and China as sovereign independent states have never made any serious and meaningful attempt to demarcate the borders towards amicable solutions.
Actually it's not a mere border dispute, it is largely a territorial dispute as China continues to illegally occupy 38000 sq kms of Indian Territory.
Over 3500 kilometres long border that runs through some of the most arid terrain along the Himalayan range known as eastern, central and western sectors of Sino Indian border. The unresolved border and territorial issues are key towards normalization of relations between the two Asian giants. Both the disputants have made claims and counter claims, produced evidence of historical positions including revenue record etc but so far in their various interactions at different levels, they have only 'Talked' and not negotiated for its logical conclusions.
There is one major irritant that adds up to tension between the two nations and that is granting political asylum to Dalai Lama in India. Growing India's proximity to USA adds to another reason. Both countries follow different kinds of ideologies and have different systems of governance. Their strategic perceptions of global and regional issues also differs. Both are searching for great power status in their competitive approach in economy and military. In the emerging international architecture, India and China figure prominently as rising powers. Hence, the continuing tension between the two.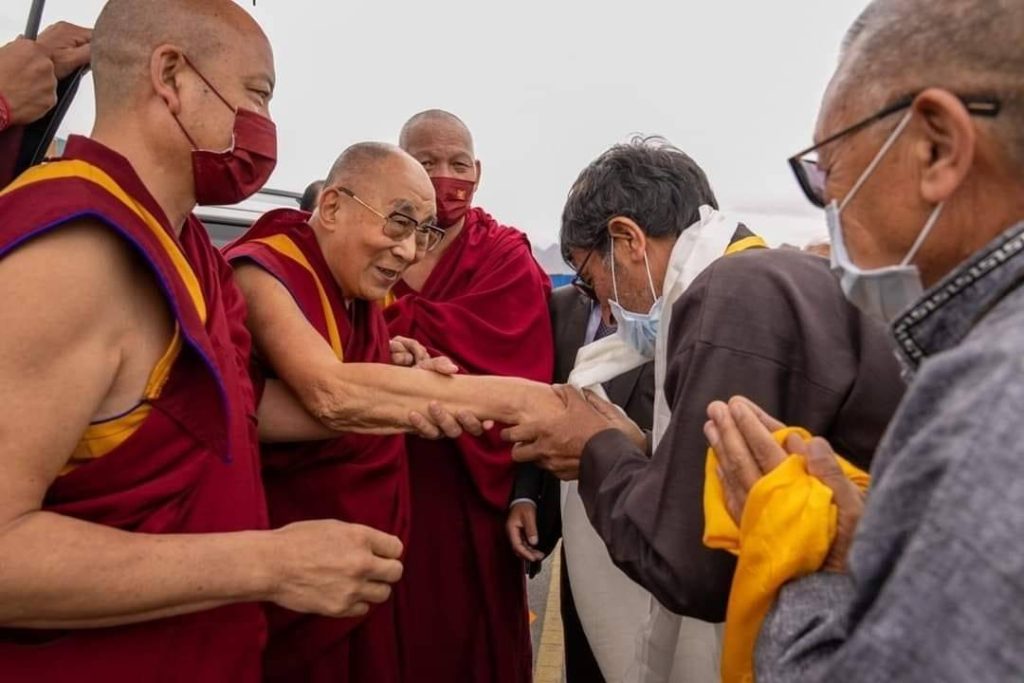 ABHISH K. BOSE: How do you compare the development of the military power of China and India from the 1990s onwards? Currently, the China economy is five times that of India and can afford to spend three times more on its military, whereas in the 1990s the Chinese economy was comparable to that of India and its military was not vastly superior to the Indian. To what extent is the asymmetry of power and economic resources between the two nations responsible for the aggressive posturing on the part of the Chinese?
Prof. Malviya: No doubt China is a large military power and Chinese economy is 5 times bigger than India. China is a large country with vast geographical, natural, economic and human resources. China under authoritarian rule has an ambition to become a world power and it has been constantly working through their efforts through "Four Modernization Program" since 1979. They also began their massive economic reform since then. Chinese have expanded their industrial base with large skilled work force, adopted modern technology particularly in the field of electronics and communications, they have also developed manufacturing hubs in large number of areas, and created a wide range of supply chain with export orientation. They have heavily invested in infrastructure, development and research and development. The pace of these developments has been remarkable and hence the fascinating dividends.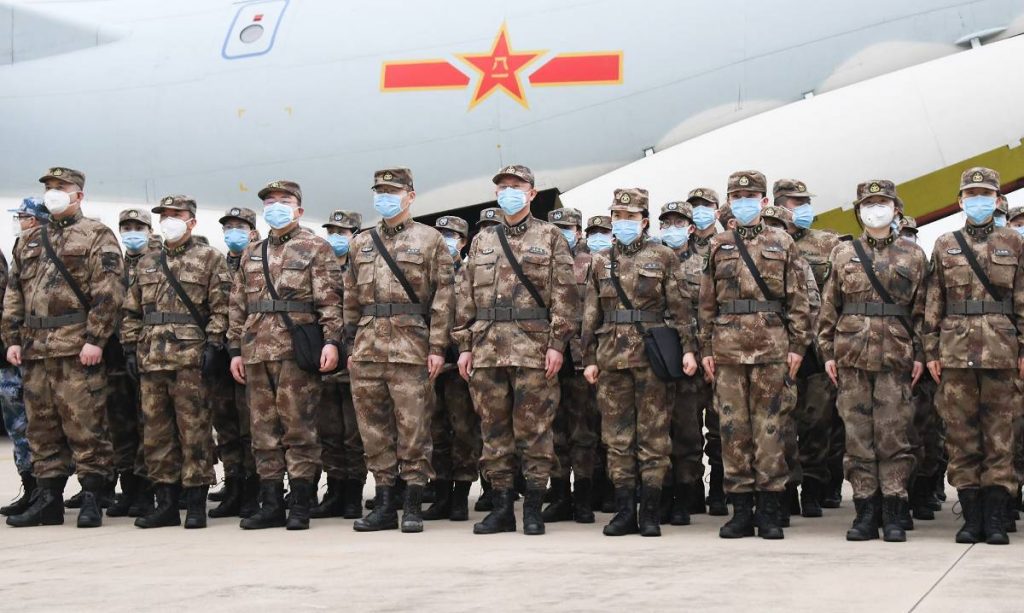 India on the other hand has seen too many hiccups and bottle necks in their economic and industrial expansion program. India's growth has been slow but steady, in the current scenario, India is a fast growing economy and reached 5th largest economy in the world. India's vision and commitment towards its goal of 'Vishwaguru' seems possible due to its strong and stable political leadership. During and post covid 19 scenario, Chinese economic growth has suffered a lot, their GDP has decreased, exports has also been affected. Currently China is struggling to keep pace with its economy.
Regarding asymmetry in military strength, it is true that China has large military machine and men in uniform. However mere numerical superiority is no indication of a super military power. It is also true that Chinese People's Liberation Army has large number of naval and air platforms including their large nuclear force as compared to India. But the world has not yet seen Chinese military power in any full scale conventional combat (notwithstanding the 1962 war with India as it was one sided) against strong opponent. Present Indian armed forces are fully modernized, integrated, motivated in their conventional and strategic nuclear format. It would be a mistake to underestimate India's defense capability and leadership.
ABHISH K. BOSE: What, if any, is the role of the US in keeping the Sino-Indian relationship on the boil?
Prof. Malviya: India and China are rising powers, and enjoyed their strategic autonomy in their regional and global conduct. Both are emerging global players, capable of guiding and protecting their strategic and politico economic interest, hence there is hardly any role for America to fish in the troubled waters of Sino Indian tension. With the rapid changing strategic landscape, it is difficult to predict US role and influence in future however in the current scenario it is insignificant.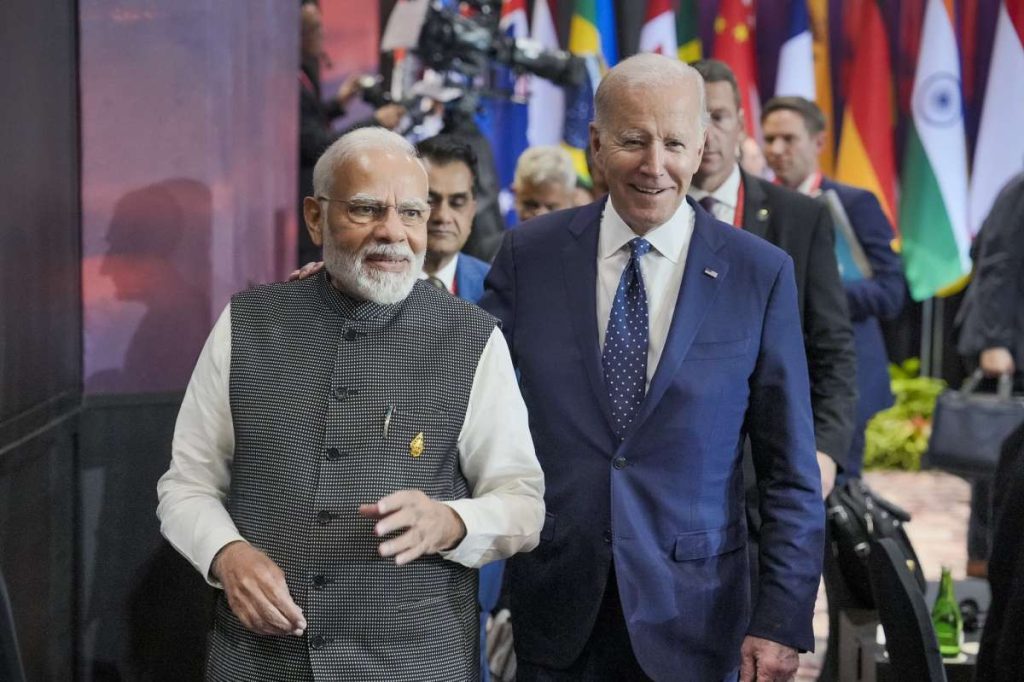 ABHISH K. BOSE: Does the tension that prevail between the two countries presage the outbreak of a large-scale conflict between these Asian giants? What are we to make of the increased defence spending by both countries? In the event of an outbreak of war, will it take a nuclear turn?
Prof. Malviya: India and China are clearly set to emerge as great economic and military powers. They also are neighbors who will continue to compete for resources market and influence in Asian region and global stage. It is unlikely that India and China will become mortal enemies again particularly in the current political situation. Hence any large-scale military adventure or conflict is minimal and unlikely.
I don't see any big jump in their defense spending. Gradual and incremental increase is likely to continue based on their strategic requirement and compulsion. Minor military engagement, border intrusion, temporary encroachment, fist fight and occasional crossing the line by both powers may continue at some point along the border at short intervals. However, any major conventional war is unthinkable and a possible nuclear exchange is highly improbable.
ABHISH K. BOSE: To what extent are domestic compulsions working behind the Chinese strategy to escalate border tensions? The need to divert attention from internal issues especially the slowdown of the Chinese economy post COVID 19 pandemic, for example?
Prof. Malviya: Chinese often take aggressive postures against their perceived adversaries and escalate tension in order to divert their internal socio-political issues. This is a regular strategy pursued at different occasions at different places of their choice. The Chinese tool kit for such event includes aggressive military deployment, border skirmishes, provocative statement and mounting diplomatic pressures, India is no exception.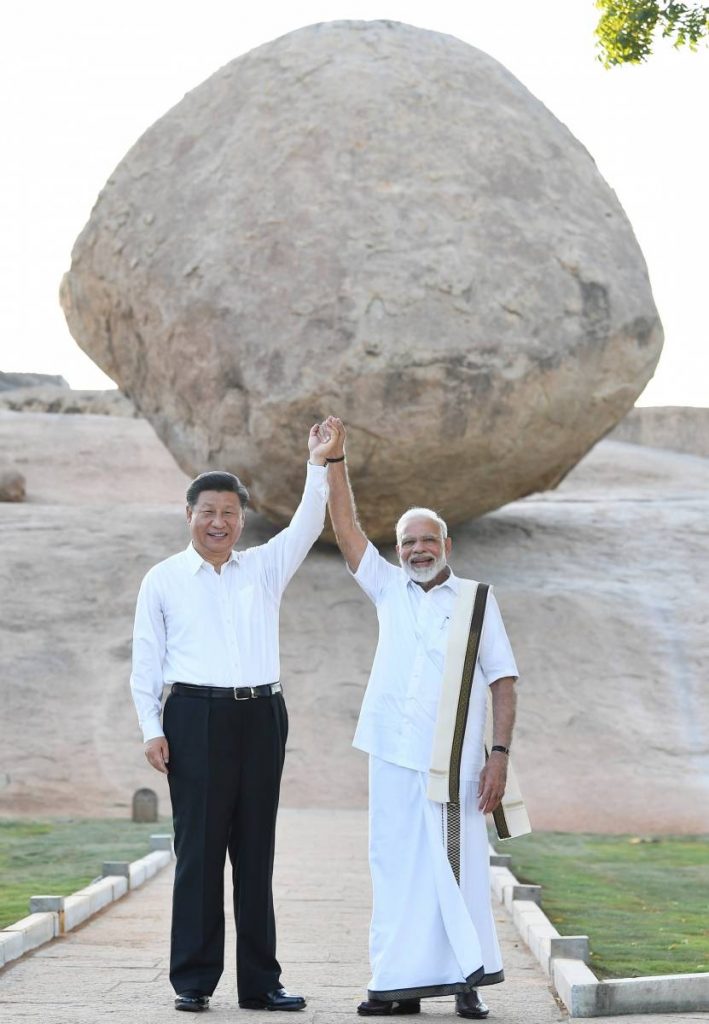 ABHISH K. BOSE: Pakistan is reportedly teetering on the bridge of an economic collapse and the Chinese do not seem to be particularly keen to bail that country out of its present crisis. Does it signal any shift in the foreign policy of China and what bearing will it have on peace in this region?
PROF Malviya: Pakistan is on the verge of collapse. For decades Pakistan has survived with borrowed economy. Experts for long have been warning it as a 'failed state', economic paralysis and civil chaos. Pak as a theocratic state and military domination has not been able to evolve stable democratic culture of governance. Chinese military and economic assistance to Pakistan has been in pipeline for over 3 decades, today Pakistan finds itself totally under debt trap by China. Chinese have been using Pakistan card against India to fulfill their strategic objectives. Pakistan is also being used by China towards its design to encircle India. China has invested heavily in Pakistan to seek politico/ strategic favors from Pakistan. Currently Chinese economy has taken a backseat and hence they may not be in a position to bail out Pakistan.
Also, Chinese are facing various domestic and regional challenges. In such a case I don't see any major shift towards Pakistan in near future. Currently there is no sign of lasting peace in this region.
ABHISH K. BOSE: What is the significance, specific to the China angle India has to mind, of the neutrality that India has adopted in the Russo-Ukraine conflict? Does India expect Putin to reign in the Chinese? Or is this expectation wholly misplaced? Or, is India trying to leverage this neutrality as a bargaining chip vis-à-vis the US?
Prof. Malviya: India does not expect Russian President Putin to reign in the Chinese, due to its (India's) independent stand adopted in the Russo-Ukrain conflict. Any such expectation is highly misplaced. India's assertive diplomacy and political view of ongoing conflict is crystal clear and appreciated even by all including its critics.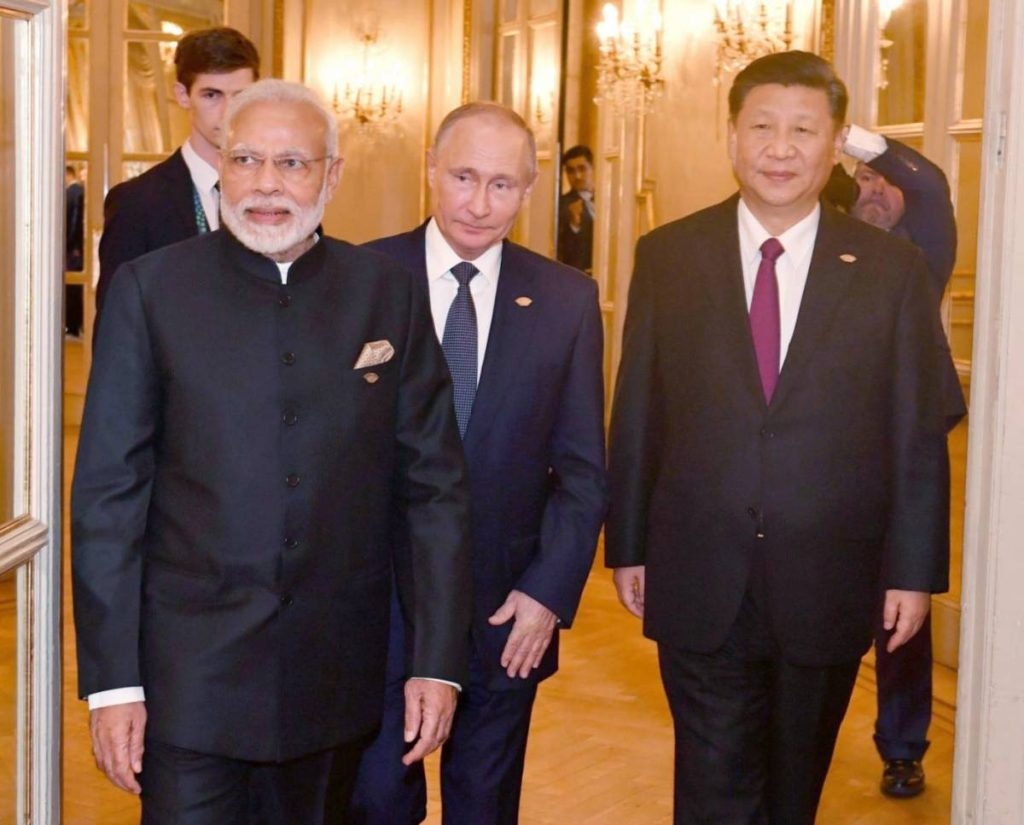 ABHISH K.BOSE: A permanent solution to the border disputes with China seems impossible in the near future. The Chinese, on their part, are stretching the sites of confrontation into areas where they did not have stakes previously like Galwan. How are we to read this strategy?
Prof. Malviya: Sino Indian border dispute is one of a highly complex issue. Over the period both the disputants have not been able to exercise flexible approach to resolve the knotty issue according to the terms mutually agreed by them. Both the sides have to give up 'rigidity' on their respective viewpoints. It also requires 'Political Will' from both the countries to find an amicable solution towards delimitation of the boundary. Such possibility seems very remote in the current environment. Both sides have hardliners, in Chinese PLA and also perhaps in Indian foreign establishments. Chinese have been stretching the sites of confrontation in new areas and it seems they will continue to claim areas as per cartographic aggression of their design. It is simple to understand that the Chinese have greater appetite for territories beyond their control. Chinese have also been pursuing aggressive expansionist policy in the land and sea around.
ABHISH K.BOSE: According to Nirupama Rao, the former foreign secretary of India, the border issues between India and China could have been settled, if Nehru had raised them during negotiations over the 1954 Tibet agreement, where it surrendered all its rights in Tibet. By way of quid pro quo India could have demanded the Chinese to settle its claims on the border areas which India did not do. Do you find any merit in this view, especially given that nothing prevents the Chinese from raking up issues as expeditious to them?
Prof. Malviya: Nirupuma Rao is absolutely correct and I agree with her views that Nehru could have exercised the skill of "Political Realism" to deal with China in 1954. Tibet agreement was an Indian surrender to appease China, whereas this could have been used as 'bargain chip' for settling the boundary issue.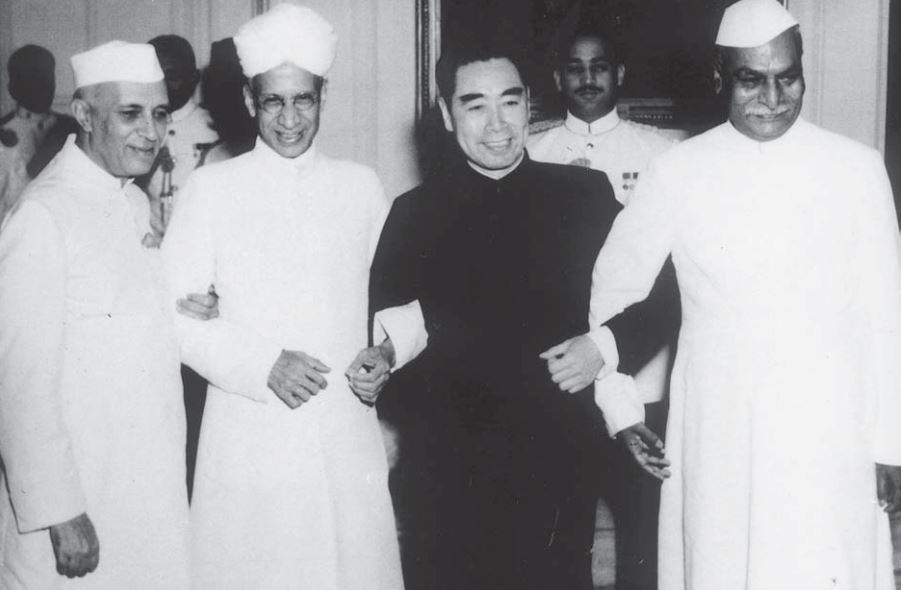 In fact, later on India has missed three opportunities to settle the dispute with China or at least to read their mind on the issue. Firstly, during Chou En Lai's visit in 1960 when Nehru was flexible for discussion and inclined to find a solution, but his cabinet colleagues protested against any settlement with China. Secondly, it was Mrs Gandhi who missed the opportunity during 1983 when she ignored Deng Xiaoping's offer of "Packaged Deal" due to the domestic and political compulsions. Thirdly, Rajiv Gandhi during his visit to China in December 1988 never showed interest to enter into any serious discussion/ negotiation due to his rigid stand of 'not losing even an inch of territory' prevented India from responding to Chinese offers.
ABHISH K. BOSE: If you were to evolve a settlement package between the two countries, what would be its salient aspects? Or, do you think that peace will prevail if India is able to maintain balance of terror with the Chinese? Do you see India reaching there in the foreseeable future?
Prof. Malviya: To evolve a settlement package between India and China seems to be a tough task because Chinese practice "win win diplomacy" in their negotiations. Any dispute could be addressed with the pragmatic and flexible approach with some kind of give and take and spirit of mutual accommodation. Indian approach towards an acceptable solution is less than clear, it is not merely a lack of policy or direction but more seriously a lack of perspective. It is apparent that there are divisions among the policy makers at South Block. They have been referred as settlers and non-settlers, Indian 'hesitation and vacillation' is responsible for not grasping the opportunities. In the current scenario there is not 'quick fix' solution to the long pending issues.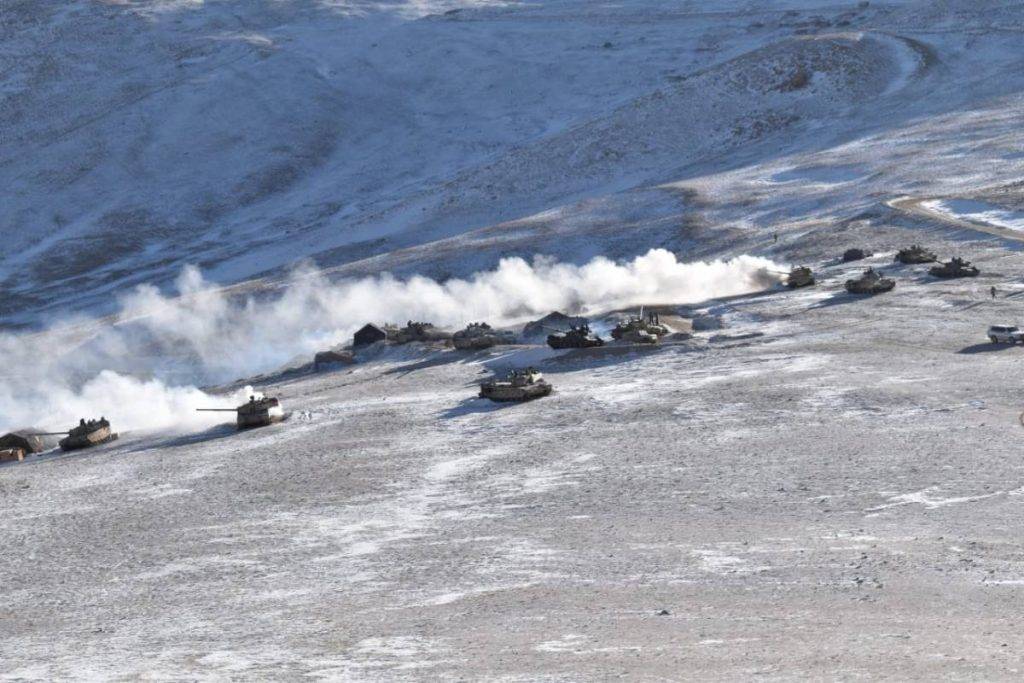 India has large military machine and man power backed by strategic nuclear force. Indian defence forces are modern and continue to enhance its all-round operational capabilities. Today's India is not of 1962, and has a major and one of the largest military forces in the world. India needs to keep its nuclear deterrent in place, to survive as an independent player it has to take it very seriously. The projection of its minimum nuclear deterrence needs to have value additions. India is fairly strong in conventional combat, capable to face any challenge or military misadventure from perceived adversaries.