A live musical spectacular with DJ MASHA, a well-known Ukrainian DJ from Dubai, and Random Order was started by Ajay Bijli, the founder of PVR Cinemas, who also led his band. The show combined memories for the past and beats from the future…reports Asian Lite News
In its fourth edition, Chivas Glassware Alchemy, a captivating symphony that celebrates the blend's skilled craftsmanship and originality with luxury connoisseurs, acknowledged the chemistry of time. Through a contemporary "Kaleidoscope of Time," the breathtaking visual representation of this voyage between tradition and modernity was brought to life. In collaboration with 18 eminent experts from the fashion, art, music, and food industries, Chivas Alchemy presented their distinctive pieces that fused two periods in the realm of luxury.
Chivas Alchemy co-curated by Sunil Sethi, the founder of Sunil Sethi Design Alliance, and renowned designer Ashish Soni, was an extraordinary evening where connoisseurs slipped back and forth through the layers of time in luxury as they unveiled the layers of fashion, art, music, and gastronomy.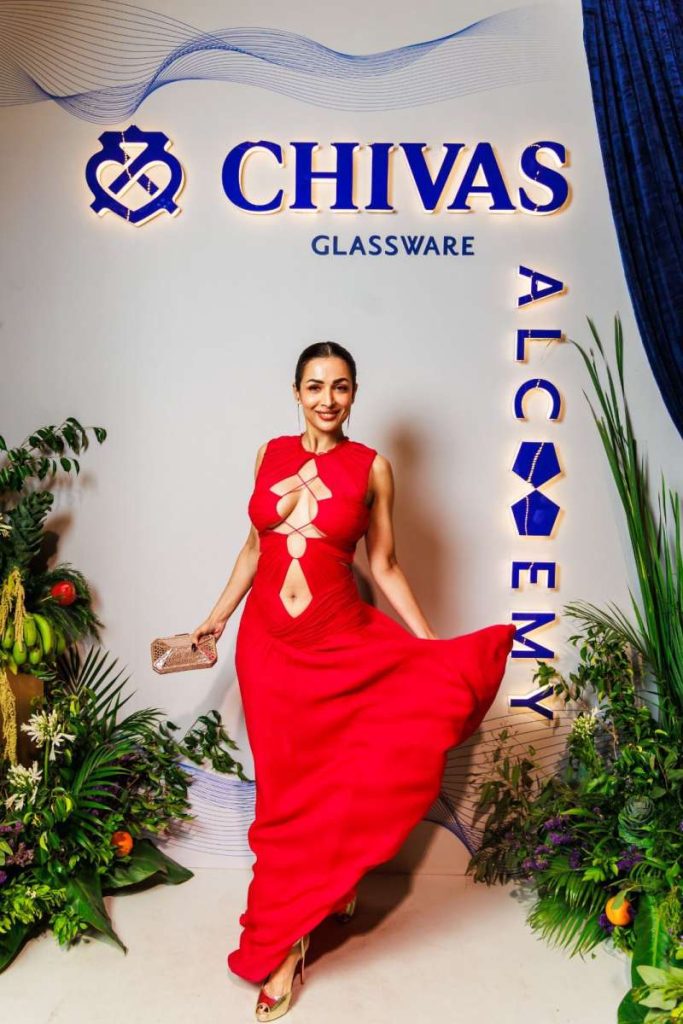 Presenting the collage of creations with couture, it showcased over 25 signature styles of 9 eminent designers that have defined fashion through the years. While the fresh fits of today were curated by new-age experimental powerhouses Bloni, Anvita Sharma, Dhruv Kapoor and Human, the couture line that redefined the vocabulary of the design was showcased by distinguished designers Namrata Joshipura, Shantanu & Nikhil, Falguni Shan Peacock, Rajesh Pratap Singh and JJ Valaya. Their ensembles were a testament to the time and embodied the word luxury and richness of India's fashion scene.
Art lovers were treated to a lovely painting of recollections spanning the past and the present. Vibha Galhotra and Viraj Khanna's works were on show in a variety of mediums, including digital, paintings, sculptures, and 3D installations. Vibha Galhotra, an internationally renowned artist who has gained notoriety for her performances all over the world, incorporated traditional hand-sewn ghungroos—metal ankle bells worn as feminine adornment in Indian culture—in her finely produced sculptures and installations. While intriguing artist Viraj Khanna, the son of renowned fashion designer Anamika Khanna, explored the complexity of human nature through textile art, he gave a reflection of his personal experiences that prompted people to ponder on their own lives, ideologies, and behaviours.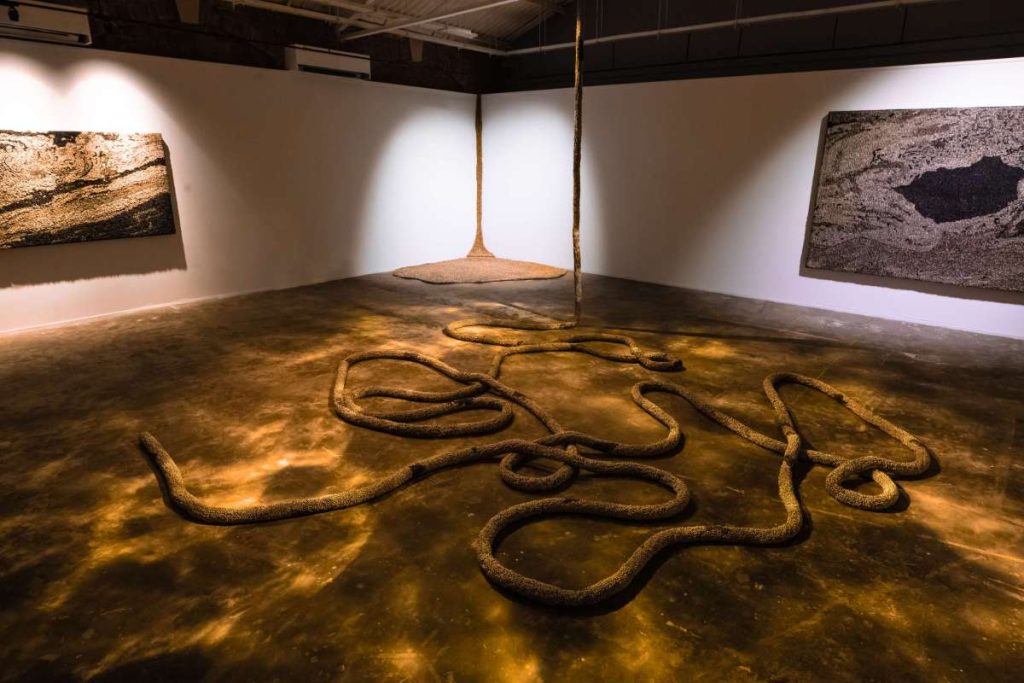 A live musical spectacular with DJ MASHA, a well-known Ukrainian DJ from Dubai, and Random Order was started by Ajay Bijli, the founder of PVR Cinemas, who also led his band. The show combined memories for the past and beats from the future. Bijlee's Random Order featured music that was evocative of bygone times, from lyrical to musicality, and it drew inspiration from that time period. DJ Masha, who is renowned for her varied aesthetic, offered party music with its own special appeal that was twisting, strange, and unpredictable.
The culinary affaire was a palette of passions celebrating the two worlds through creative food expressions of memory, ingredients, and technique, by innovative F&B brands in the country and internationally acclaimed bar and mixologist. While the concept of memory evoked nostalgia, technique deployed unconventional gastronomical craft, and ingredients were those that have stood tall across generations. Chef Eric Sifu of KOKO, a quintessential Asian fine dine set in bustling midtown brought modern pan-Asian fare, and Chef Niyati Rao of Mumbai's famous ingredient-first restaurant, EKAA served interpreted cuisine inspired by ingredients, people, and cultures. For an elevated bar experience, mixologist extraordinaire, Giovanni Depergola aka Mr. G (Co-founder of Liquid Alembic, Dubai) and world-famous bar Salmon Guru came in from Dubai, concocted exotic and sophisticated cocktails with balanced blends.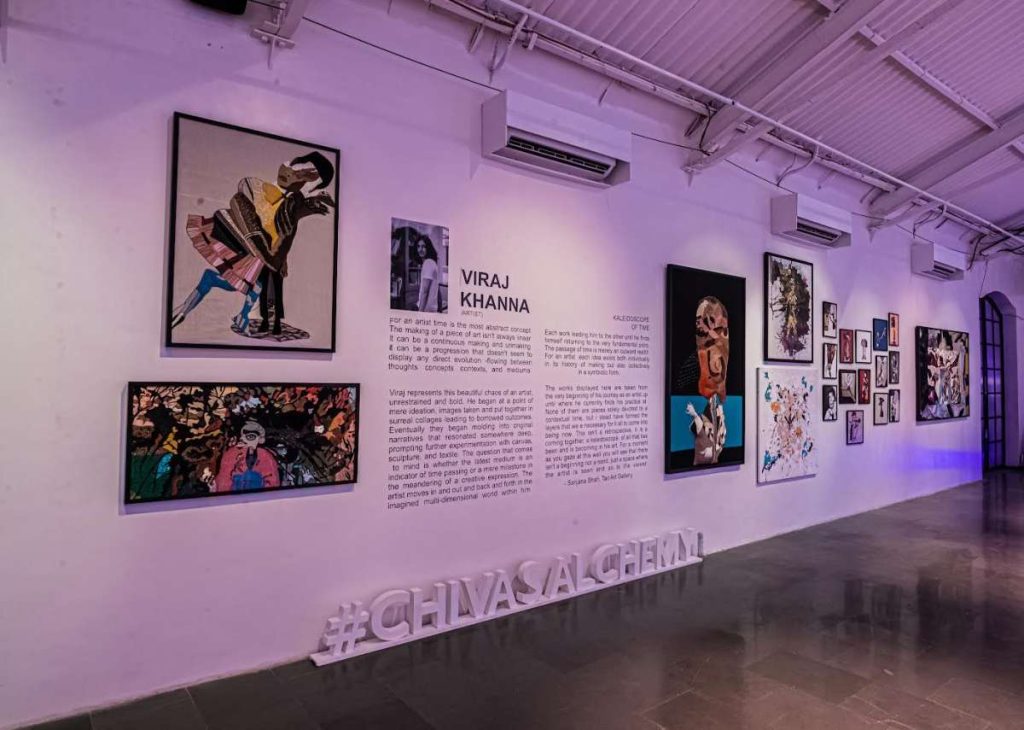 Speaking on the occasion, Kartik Mohindra, Chief Marketing Officer, Pernod Ricard India said, "Chivas Alchemy is an extraordinary embodiment of craftsmanship & luxury, much like its timeless blend. This year's edition was a celebration of the seamless alchemy in time between heritage and modernity, in collaboration with 18 maestros of couture, art, music, and cuisine. Through this kaleidoscopic experience, we aim to inspire our consumers to embrace the timeless richness of the legacy as well as the possibilities of the new age, unlike ever before."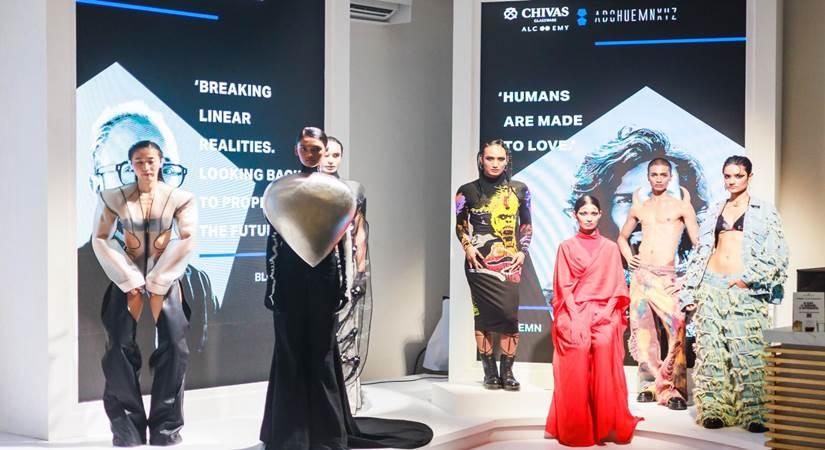 Sunil Sethi, Founder, Sunil Sethi Design Alliance, and co-curator said, "This year, with Chivas Alchemy, we wanted to celebrate the complexity of time in luxury. We created an exquisite convergence of art, design, and luxury, and it was fascinating to see how each of the 18 alchemists brought their splendid style of creativity to the table, making this an unparalleled experience. I am honoured to bring the brand's vision to life and showcase a curation inspired by heritage and new-age eras of luxury."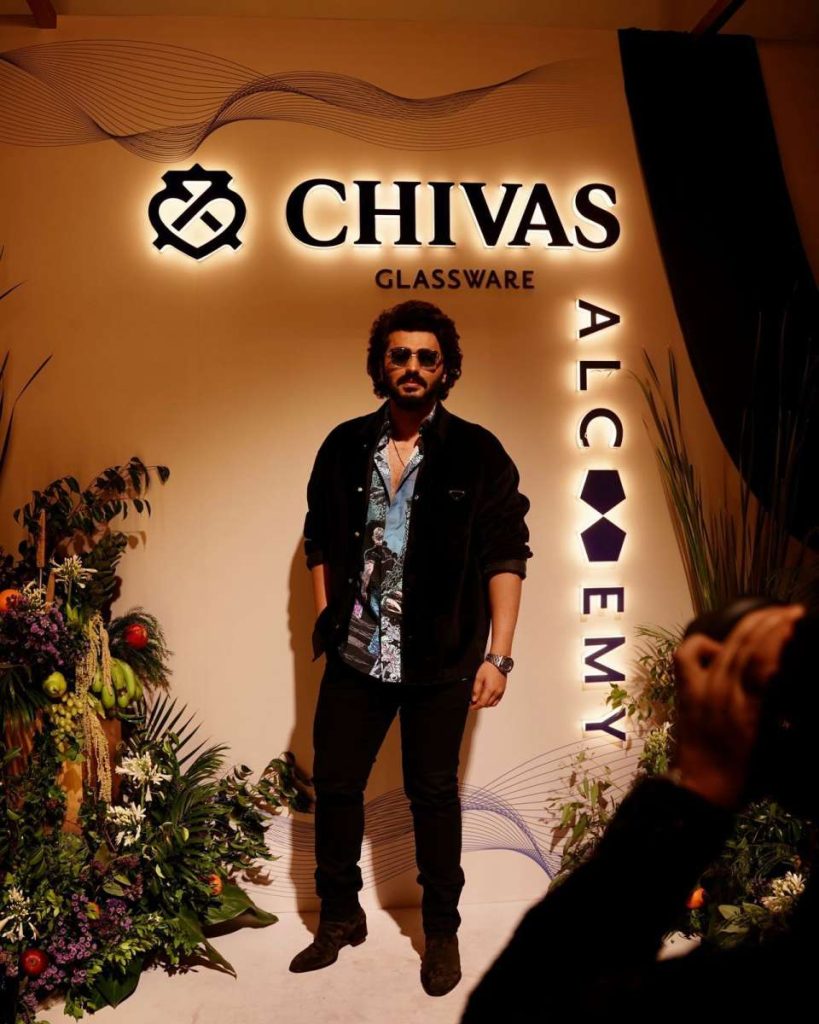 "Chivas Alchemy was a magnificent celebration of craftsmanship and substance, and it was inspiring to see 18 alchemists come together to display their unique perspectives that flit everyone back and forth in time. Through a melange of genres, Chivas Alchemy delivered a swirl of nostalgia, and it has been my pleasure to curate an experience that seamlessly blends art, couture, cuisine and music for those who appreciate the finer nuances of luxury", said designer Ashish Soni, co-curator of Chivas Alchemy.