The top acting awards of the night went to Cate Blanchett and Austin Butler for their respective turns in 'Tar' and 'Elvis'. It was otherwise a disappointing night for 'Tar', with writer and director Todd Field losing out in the Best Original Screenplay and Best Director categories…reports Asian Lite News
German anti-war drama 'All Quiet on the Western Front' dominated the BAFTA Awards in London on Sunday night with a record-breaking seven wins, including for Best Director, Best Film and Best Film Not in the English Language, reports 'Variety'.

The tally means the World War One epic now holds the record for a film not in the English language. The previous record was held by the 1988 Giuseppe Tomatore film 'Cinema Paradiso', which won five BAFTAs.

Colin Farrell-starrer 'The Banshees Of Inisherin' won the second largest number of awards of the night, including both supporting actor categories with wins for Barry Keoghan and Kerry Condon (who emerged as the correct winner after fellow nominee Carey Mulligan's name was initially called in error), 'Variety' adds.

Writer and director Martin Mcdonagh also won for Original Screenplay and Outstanding British Film, although his swipe at the film's producer Searchlight — when he quipped that he had landed an award for the script without any notes from the studio — prompted a mixed response from the audience, with some possibly perceiving the comment as arrogant, 'Variety' notes.

The director quickly made it clear he wasn't being serious, saying "kidding, kidding".

Combined with Tom Berkeley and Ross White's 'An Irish Goodbye' winning Best Short, it proved a celebratory night for Ireland's film industry, writes 'Variety', with 'Good Luck To You, Leo Grande' actor Daryl McCormack, who was nominated for both Best Actor and Rising Star, joking it was the "Irish BAFTAs" on the red carpet ahead of the ceremony.

The top acting awards of the night went to Cate Blanchett and Austin Butler for their respective turns in 'Tar' and 'Elvis'. It was otherwise a disappointing night for 'Tar', with writer and director Todd Field losing out in the Best Original Screenplay and Best Director categories.

'Elvis' did marginally better, notes 'Variety'. In addition to Butler's win the film won in three craft categories: Best Hair and Make-Up, Best Casting and Best Costume. Costume designer Catherine Martin was unable to attend, so her husband and 'Elvis' director Baz Luhrmann accepted on her behalf.

The ceremony, at the Royal Festival Hall in London, was hosted by 'Loki' actor Richard E. Grant, who arrived in a Batmobile wearing a floor-length white cape with a train, 'Variety' adds. As he took to the stage, pretending to run late, he quipped: "What could be more British than a delayed train?"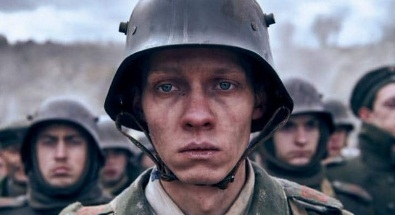 He also joked — in reference to last year's now infamous Oscars slap: "Nobody on my watch gets slapped tonight — except on the back."

Other than the Best Supporting Actress mix-up, the ceremony ran without a hitch, featuring performances from last year's Best Supporting Actress winner Ariana DeBose and singer-songwriter Dylan.

BAFTA Chair Krishnendu Majumdar opened the ceremony by paying tribute to Queen Elizabeth II, who died last September. Later in the ceremony, Helen Mirren — who so memorably played the monarch in 'The Queen' — also delivered a two-minute tribute.
ALSO READ-76th BAFTA: Best actor for Butler, Blanchett best actress