American Airlines, Delta Air Lines and United Airlines will be allowed to operate four weekly round-trip flights each…reports Asian Lite News
The United States will allow Chinese airlines to expand flights to 12 round trips each week in a rare example of deepening commercial ties between Washington and Beijing.
The announcement by the US Transportation Department (USDOT) on Wednesday matches the number of flights Beijing allows for US airlines, Al Jazeera reported.
American Airlines, Delta Air Lines and United Airlines will be allowed to operate four weekly round-trip flights each, up from eight weekly round-trip flights in total at present.
The USDOT said Chinese restrictions on air travel "had, and continue to have, a devastating effect" on US-China travel and it aimed to "gradual, broader reopening" of the market.
China has been pushing for more flights to and from the US following the scrapping of its tough "zero COVID" policy last year but those efforts have been stymied by a dispute over the cost advantage Chinese airlines have enjoyed over US rivals by flying over Russia.
Russia banned US and other foreign airlines from its airspace in response to a US ban on Russian airlines introduced to protest Moscow's war in Ukraine.
Despite the boost in flights, air travel between the US and China remains a fraction of its level before the Covid-19 pandemic erupted in 2020.
The rare bright spot in US-China ties comes as relations between the superpowers languish at their lowest point in decades amid a heated rivalry for power and influence.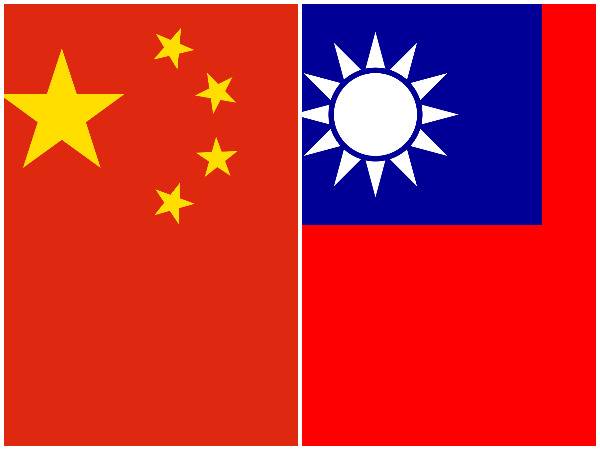 Taiwan trade chief warns against 'unnecessary fear' of China
Meanwhile, Taiwan's chief trade representative says his country's semiconductor makers will expand production in the U.S. as much as they can afford to do so, but he insists Taiwan remains an ideal place for that production and other U.S. trade, business and investment, despite tensions with China.
John Chen-Chung Deng is leading a Taiwanese trade delegation and meeting with U.S. trade officials.
Deng's visit comes at a time of intensifying efforts to harden the U.S. and Taiwanese militaries and economies against any threat from rival China. As part of this, President Joe Biden and Congress are moving to boost semiconductor production on U.S. soil in the event of any conflict disrupting exports from Asia, especially from Taiwan.
Semiconductors make electronics ranging from phones to electric cars to advanced weapons run, and Taiwan produces more than 90% of the world's more advanced semiconductors.
At the same time, Pentagon leaders have been touring the Indo-Pacific to rally regional allies in bolstering military defenses and deterrence. A House committee last month war-gamed a hypothetical attack by China on Taiwan and U.S. positions as part of a bipartisan congressional effort to find specific ways to boost deterrence, AP reported.
Deng said Americans should see these efforts as ensuring that Chinese President Xi Jinping will never feel confident enough to invade Taiwan, which China claims as its own.
"We should avoid any exaggeration or rhetoric which doesn't reflect the true situation, that creates fear … unnecessary fear," said Deng.
He said the U.S. business community in Taiwan assures him it is still expanding and hiring. He cited the experienced workforce and support industries that Taiwan offers for semiconductor producers and for Google, Amazon and other U.S. businesses on its soil.
Relations between the U.S. and China have hit dramatic peaks in tensions over the past two years as Xi's government asserts China's growing strength economically, diplomatically and militarily. That includes China underscoring its broad territorial claims in the region.
China, for its part, accuses the U.S. of meddling in its internal affairs and pursuing a containment strategy against China to prevent its rise.