India has to build real capability, a solid multi-layered deterrent, as well a capacity to launch offensive operations, before China can be persuaded to bargain a thaw on the border, a report by Atul Aneja…reports Asian Lite News
The latest US intelligence report issued on Wednesday has advocated Washington's intervention to resolve the India-China border standoff, which has entered its third year.
The Annual Threat Assessment report makes three broad points to justify US intervention to ease tensions between India and China. First, it points out that the risk of armed conflict between India and China has elevated after the 2020 Galwan clash. Second, the possibility of a nuclear clash as the two countries are atomic weapon powers is not in Washington's interest, implying an urgency to ease tensions. Third, the two countries are prone to rapid military escalation given their past record.
"The expanded military postures by both India and China along the disputed border elevate the risk of armed confrontation between two nuclear powers that might involve direct threats to U.S. persons and interests and calls for U.S. intervention. Previous standoffs have demonstrated that persistent low-level friction on the Line of Actual Control (LAC) has the potential to escalate swiftly," notes the report.
Referring to the Galwan incident, the report predicts that relations between the two countries will "remain strained in the wake of the countries' lethal clash in 2020, the most serious in decades".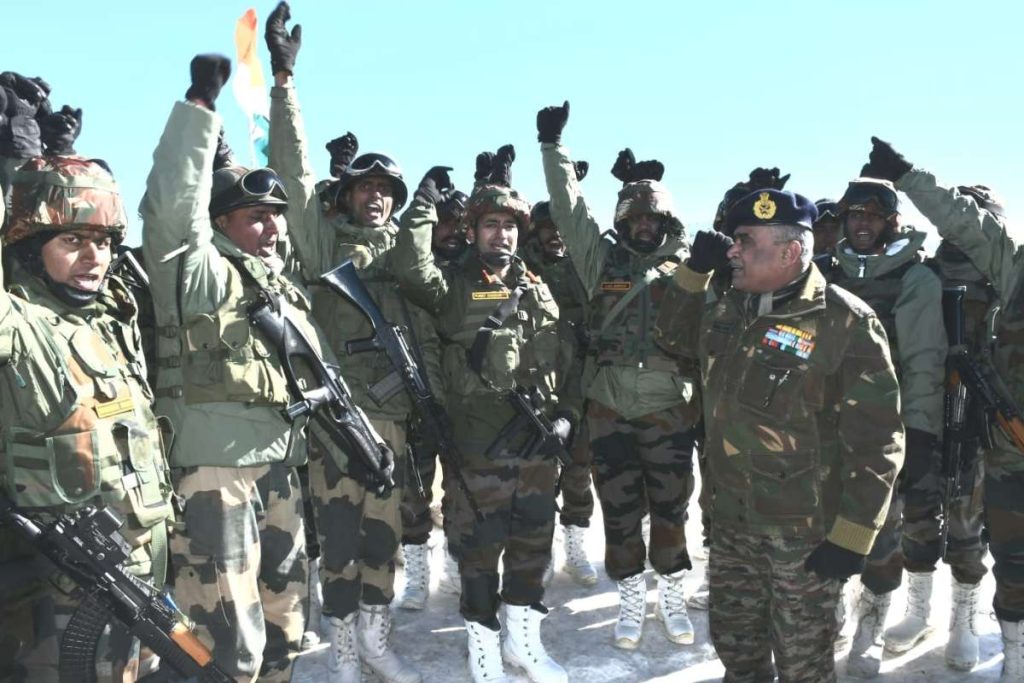 While the US may have the intent to intervene, its capacity to play a meaningful role is likely to be restricted. Unlike in other theatres such as Pakistan, Washington has diminishing leverage with China, reducing its capacity to persuade Beijing to change tack.
Besides, China is unlikely to remain in listening mode as it is engaged in full-throttled competition with the United States for ascendancy in the global system. The rivalry between the two makes it highly unlikely that Beijing will accept Washington as an honest broker in defusing tensions with India.
Given little role for third-party intervention, India has no option but to internalise, in fact, it might have already done so, that it has to mend border ties with China alone, on its own steam. This may take several years if not more before a breakthrough can be achieved.
The Chinese are known to play hardball, and past record shows that they have gone for border settlements, either under the pressure of a rival's power, or due to pressing geopolitical circumstances. For instance, the Chinese settled their border with Russia, after Moscow and Washington were showing signs of bonding after the second Gulf war, which would have left Beijing out of emerging great-power equations.
India, therefore, has to build real capability, a solid multi-layered deterrent, as well a capacity to launch offensive operations, before China can be persuaded to bargain a thaw on the border.
There are several areas where India has to build capacities, before the hard-boiled Chinese are persuaded to accept a give-and-take approach to resolve the situation along the Line of Actual Control (LAC), preceding a final border settlement.
First, at a strategic level, India would need to acquire a reliable arsenal of stand-off weapons, including missiles that can evade China's anti-missile defences. Apart from the Agni-series of solid-fuelled missiles, India will have to quicken the pace of induction of Submarine Launched Ballistic Missiles that mount atomic warheads. India's programme of the SSBN's—nuclear submarine that board nuclear tipped ballistic missiles, led by INS Arihant, will need to be accelerated. There is an urgent need to build an arsenal of hypersonic missiles which can crash through any known anti-missile defences.
Second, in the maritime domain, India has to quickly implement its plans that will convince China that New Delhi has the capacity to impede Beijing's commercial shipping as it passes through the 10 degree and six-degree channels in the Andaman and Nicobar islands. These channels are vital for the free-flow of Chinese trade, as commercial ships pass through these channels before entering the Malacca strait—the link between the Andaman Sea and the South China sea in the Pacific. Building credible maritime capacity in the Indo-Pacific can go a long way in persuading the Chinese in negotiating a deal with India on the land border.
Third, India will have to beef up its capacity to engage in a cyber war with China to deter Beijing from launching attacks on Indian informational systems. Simultaneously, much greater effort may be required in developing credible Anti-Satellite weapons to deter China from targeting Indian communication and surveillance satellites that feed command and control at the strategic and tactical level.
Fourth, much attention may be required in building hybrid-war capacity. With info-wars being part of the playbook of modern warfare, building capacities to proactively and imaginatively launch initiatives on social media ahead and during a period of conflict is indispensable.
Fifth, India must not let up its infrastructure drive along the entire LAC as part of its goal of deterring a Chinese attack and creating an opening for dialogue.
Finally, as it exercises strategic patience, it is important to persist with diplomacy leveraging all the channels of communication that have already been established between the two countries. This is necessary for escalation control, and finally a negotiated settlement of the border.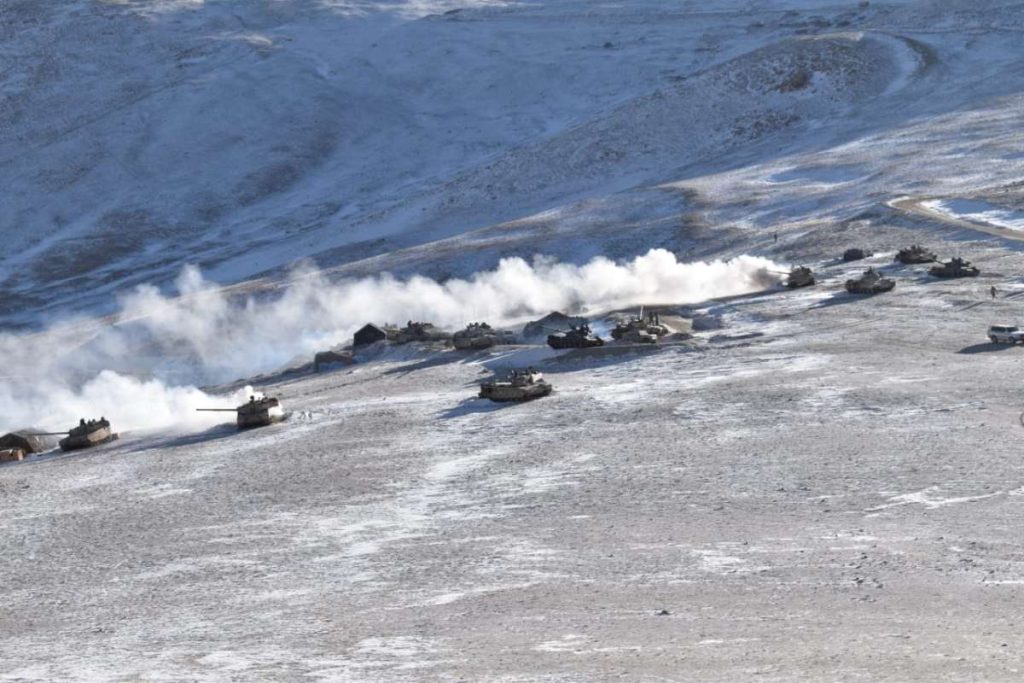 Hike in China's military budget
China's decision to hike its military budget by 7.2 per cent, raising it to a whopping $224.79 billion reveals Beijing's intent to continue accumulation of modern weapons which can be used for deterrence as well as aggression.
With the latest budget announced on Sunday at a meeting of the National People's Congress (NPC), China is only behind the United States which spends $817 billion annually. Even after a recent hike, Japan will spend only $51 billion per year on its Self Defence Forces, way before the Chinese expenditure. The Chinese military spending is even higher than the revealed figure as revenues generated by the Chinese military industrial complex get ploughed into military spending but are not included in the budget.
From a strategic perspective the Chinese have declared their intent to prepare against "Three Major Dangers" — of being "invaded, toppled, and separated" by losing Taiwan, Xinjiang and Tibet.
It is the reference to the latter two regions, which border India that will drive China to continually bolster its forces and infrastructure along the Line of Actual Control (LAC). China's fixation with the 1959 claim line as border with India will remain a factor inflating the Chinese military spending. The latest defence expenditure therefore shows that China and India are likely to continue engaging in a battle of wills along the LAC till the time China changes its strategic decision to resolve the border with India through dialogue.
It is evident that China will step up the modernisation of its military, focusing on weapons that can play a decisive role in the battlefield. The Global Times, mouthpiece of the Communist Party of China (CPC) is reporting that in 2023, the PLA is expected to commission J-20 stealth fighter jets and J-16 multirole fighter planes. Sea trials of the Fujian, the PLA Navy's (PLAN) third aircraft carrier are also expected to gather place. Besides, China is expected to expand combat drills that consume large quantities of fuel and live ammunition. The focus on military exercises flows from the appreciation that the PLA has a shortage of battle-hardened troops that can handle hi-tech equipment.
Besides, high military spending will also be necessary to induct larger quantities of standoff weapons, including costly tactical and strategic missiles as well as surveillance and armed drones. The Chinese are expected to spend more on nuclear warheads and delivery systems.
Beijing's long-term doctrinal standing will also push high military spending. In his nineteenth party congress address, Chinese President Xi Jinping nailed 2035 as the year when PLA's modernization is to be "basically completed," and that by mid-century, the PLA is to be "fully transformed into world-class forces."
China has also earmarked 2027 as a benchmark when the PLA competes the century of its formation. Chinese media reports say that by that year, instructions were issued in 2020, to review whether the PLA would be on track to achieve its 2035 and 2049 goal, marking 100 years of the formation of the People's Republic of China (PRC).
High military spending is also meant to fulfil China's ambition of taking Taiwan by force, if required. The Global Times is reporting that the visit to Taiwan by former US House Speaker Nancy Pelosi in August last.
Besides, accumulation of military capacities is also required to fuel China's aggressive military ambitions in the South China Sea, where it has territorial disputes with several countries including Indonesia and Philippines, as well as with Japan over the Senkaku islands in the East China Sea.
In the end, the Chinese want to break out of the first and second island chains in the Pacific, dominated by the US and its allies, which prevents Beijing from imposing its will, including disrupting commercial shipping in and out of the Malacca straits and other maritime channels that pass through Indonesia.
ALSO READ-India, US to ink key semiconductor deal