To date, tech firms based or with operations in Washington have announced more than 32,000 job cuts…reports Asian Lite News
Microsoft has laid off 559 employees from its Bellevue and Redmond in Washington state in the US, bringing the company's total to over 2,700 job cuts in the area.
The layoffs, announced by the Washington State Employment Security Department, hit Microsoft's security operations, reports The Seattle Times.
The company in February announced a prior round of layoffs in which 617 employees in Redmond, Bellevue, and Issaquah were also let go.
Reports said that hundreds of employees faced cuts in security roles under Charlie Bell, a former Amazon Web Services executive who joined Microsoft in 2021.
A Microsoft spokesperson said the latest layoffs "are part of the effort to align our cost structure with our revenue that was announced in January".
To date, tech firms based or with operations in Washington have announced more than 32,000 job cuts.
Earlier this month, Microsoft conducted a third round of job cuts that impacted employees in roles related to supply chain, Artificial Intelligence (AI) and Internet of Things (IoT).
According to CRN, the third wave of layoffs are part of the 10,000 job cuts announced by Microsoft earlier this year.
Job cuts were across various levels, functions, teams and geographies, the report said, quoting the company.
Microsoft Chairman and CEO Satya Nadella in January announced that the company will be "making changes that will result in the reduction of our overall workforce by 10,000 jobs through the end of FY23 Q3 (third quarter)".
The company had more than 220,000 employees and the layoffs affected around 5 per cent of its workforce.
Disney's 1st job cut round begins
Disney will begin its first round of layoffs at the company this week. In total, the media and entertainment company will sack 7,000 employees in three rounds, its CEO Bob Iger has announced.
The job cuts will reportedly affect Disney's media and distribution segment along with ESPN and the parks and resorts division, according to CNBC.
"This week, we begin notifying employees whose positions are impacted by the company's workforce reductions," Iger wrote in the memo.
"A second, larger round of notifications will happen in April with several thousand more staff reductions, and we expect to commence the final round of notifications before the beginning of the summer to reach our 7,000-job target," he added.
In February, Iger had announced to lay off 7,000 employees as Disney looks to save billions of dollars by restructuring the company, cutting content, and trimming payroll.
"For our employees who aren't impacted, I want to acknowledge that there will no doubt be challenges ahead as we continue building the structures and functions that will enable us to be successful moving forward. I ask for your continued understanding and collaboration during this time," Iger elaborated in his memo.
Disney expects to deliver approximately $3 billion in savings over the next few years, excluding sports.
Warner Bros. Discovery and other legacy media firms have also reduced several thousand jobs to cut costs.
"We have made the difficult decision to reduce our overall workforce by approximately 7,000 jobs as part of a strategic realignment of the company, including important cost-saving measures necessary for creating a more effective, coordinated and streamlined approach to our business," Iger wrote.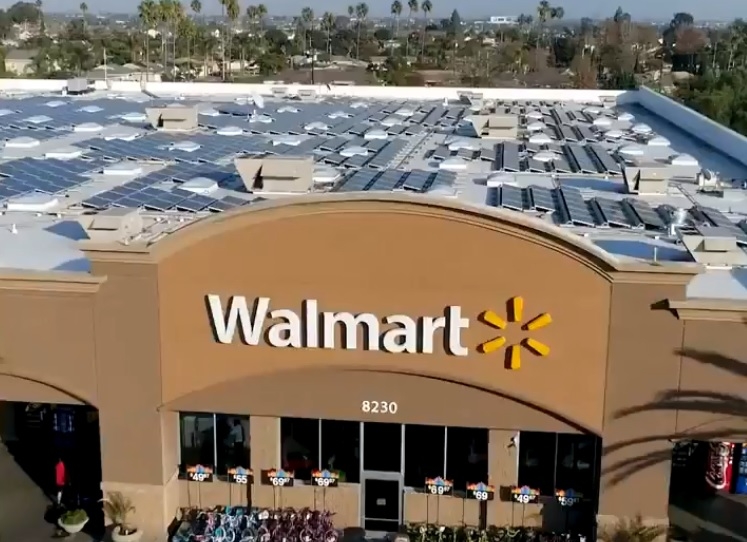 Walmart joins fray
Retail giant Walmart is laying off hundreds of employees at its e-commerce facilities across the US as part of an adjustment in staffing "to better prepare for the future needs of customers".
Walmart is shrinking its workforce as many retailers plan on roughly flat or declining sales, reports CNBC.
A company spokesperson said that this decision was not made lightly.
"We're working closely with affected associates to help them understand what career options may be available at other Walmart locations," the spokesperson said in a statement.
About 200 workers will be affected at Walmart's southern New Jersey facility, reports Reuters.
Walmart's rival Amazon has slashed 27,000 jobs in two rounds and another retail major Target plans to cut up to $3 billion in total costs over the next three years.
Walmart anticipates slower sales growth and lower profits in the coming fiscal year.
The company said last month that it expects same-store sales for its US business to grow between 2-2.5 per cent, excluding fuel.
Online sales have continued to grow, though at a slower pace than during the peak of the pandemic.
In its fourth quarter, Walmart delivered strong revenue growth globally with strength in stores and e-commerce. Total revenue was $164 billion, up 7.3 per cent.