The announcement comes a day after the Japanese government said on Thursday that Zelensky will attend the three-day Summit online…reports Asian Lite News
Ukrainian government officials have confirmed that President Volodymyr Zelensky will attend the ongoing G7 Leaders' Summit in Hiroshima, Japan, in person, marking his first trip to Asia since Russia launched its full scale invasion in February 2022.
In a live TV address to the nation, Oleksii Danilov, Secretary of the National Security and Defence Council of Ukraine, said: "Who would doubt that our President would be present there? We are confident that our President will be where he needs to be, anywhere in the world, to address the sustainability of our country.
"Very important things will be decided there, so the physical presence of our President is absolutely important in order to defend our interests, to provide clear proposals and clear arguments on the events that are taking place in our country."
The announcement comes a day after the Japanese government said on Thursday that Zelensky will attend the three-day Summit online,reports Ukrayinska Pravda.
In his announcement, Danilov also stressed the importance of face-to-face meetings.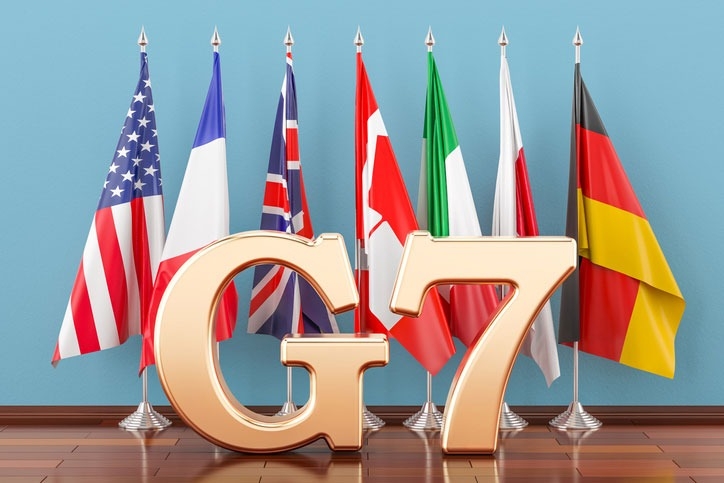 "Because when a person is far away, across the ocean or somewhere else, they do not always feel and understand what is happening here in our country," he added.
"It is the physical presence of our president that is extremely, extremely important at such events," CNN quoted the top official as saying
G7 member countries — Canada, France, Germany, Italy, Japan, the UK and the US — include Ukraine's largest backers.
As the Summit got underway, a joint statement of the G7 leaders said: "We are renewing our commitment to provide the financial, humanitarian, military and diplomatic support Ukraine requires for as long as it takes.
"We are imposing further sanctions and measures to increase the costs to Russia and those who are supporting its war effort. We are also building on the success of our efforts to ensure that Russia is no longer able to weaponise the availability of energy against the world."
The statement also said that "Russian troops' complete and unconditional withdrawal" is required for peace, reports the BBC.
The Summit's main point of focus is the Ukraine war, and the US will also announce fresh sanctions against Russia, including a ban on 70 entities from receiving US exports, as well as 300 new mesures on other individuals or entities, aimed at crippling Moscow's "war machine" in Kiev.
The UK has also announced new sanctions against Russia, targeting companies connected to the theft of Ukrainian grain and those involved in the shipment of Russian energy.
Meanwhile, Arab diplomats confirmed to CNN that Zelenksy will first stop at Jeddah to attend the Arab League's 32nd Summit on Friday.
Although, there has been no official confirmation on this development from Ukraine.
Earlier this month, he visited France, Germany and the UK, where he secured defence aid packages worth millions of dollars.