The Islamist forces do not support China's commercial exploitation of Afghanistan…reports Asian Lite News
Islamist forces hostile to China are set to increase their attacks in Afghanistan after Beijing signed an oil extradition deal with Afghanistan. The Islamists are not happy with China's increasing footprint in Afghanistan, according to Washington D.C.-based independent media group Global Strat View.
The Islamist forces do not support China's commercial exploitation of Afghanistan. The charges of persecution of minority Uyghur Muslims in China have added to the country's concerns. Islamist forces have a strong presence in Afghanistan and the Middle East, where China faces opposition and its citizens and projects are attacked. Militant attacks on Chinese citizens and projects have also been reported from neighbouring Pakistan despite China being the biggest foreign investor in the country, reported Global Strat View.
Pakistan's citizens have been protesting against China due to the country's over-exploitation of Pakistan's natural resources and its economic and military influence in the country. According to Islamist forces, similar developments have been taking place in Afghanistan as China tries to take advantage of the US leaving the country.
China has clear objectives of exploiting the vast mineral wealth in Afghanistan. But its intentions to extend the China-Pakistan Economic Corridor (CPEC) to Afghanistan has become an issue of concern. ISIS-K, the regional affiliate of the Islamic State group, recently, blamed China's Belt Road Initiative (BRI) for throwing third-world countries into the "vicious cycle of debt and default" and infringing upon their sovereignty, reported Global Strat View.
According to an article in the magazine Voice of Khorasan in September 2022, China may be using loan schemes to weaken third-world countries and to further strengthen China's influence in these countries.
ISIS-K recently slammed China for having its hands soaked in the blood of innocent Uyghurs. The Islamic State group also warned China of considerable losses to the BRI and other projects.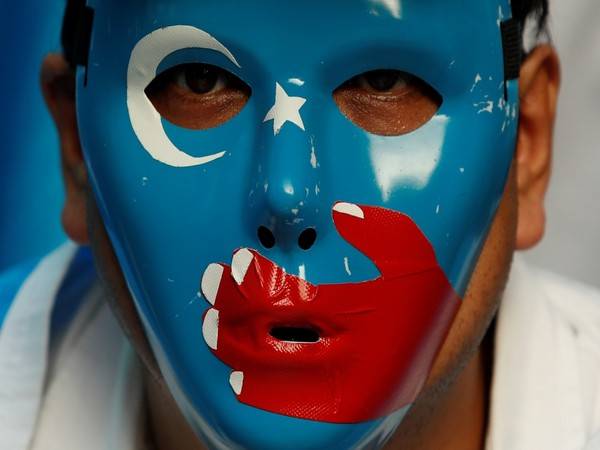 According to Global Strat View, Islamic State, its affiliates, and its supporter militant groups have been carrying out kidnappings and killing of Chinese citizens, besides bombing Chinese projects.
Recently, the media reported that after the initial fanfare about Chinese projects in South-Asian countries, the much-touted infrastructure deals in nations like Bangladesh, Pakistan and Nepal are reportedly stuck in limbo by delays, complications and increased costs.
China's highly-touted Belt and Road Initiative (BRI) seems to be losing its sheen everywhere, as various issues including work at slow pace and terror attacks slow down the China-Pakistan Economic Corridor's (CPEC) progress. Beijing is much concerned about the CPEC, which is the centrepiece of the BRI. The sluggish pace of work, frequent terror attacks, and incidences of corruption have slowed it down. (ANI)