The latest revelation comes months after the Justin Trudeau government had tried to deflect attention from Chinese interference in their domestic politics … writes Rakesh Velmuri. The Spamouflage campaign, using networks of new and hijacked social media accounts to post bulk messages, took place in August and September, and targeted dozens of lawmakers from across the political spectrum
The Canadian government recently asserted that had it detected a China-linked "Spamouflage" campaign that involved bots posting disinformation and propaganda on the social media accounts of members of parliament, including Prime Minister Justin Trudeau.
The Spamouflage campaign, using networks of new and hijacked social media accounts to post bulk messages, took place in August and September, and targeted dozens of lawmakers from across the political spectrum, the Canadian foreign ministry said in a statement. In a statement, the Chinese embassy in Canada said Beijing has never interfered in the internal affairs of other countries.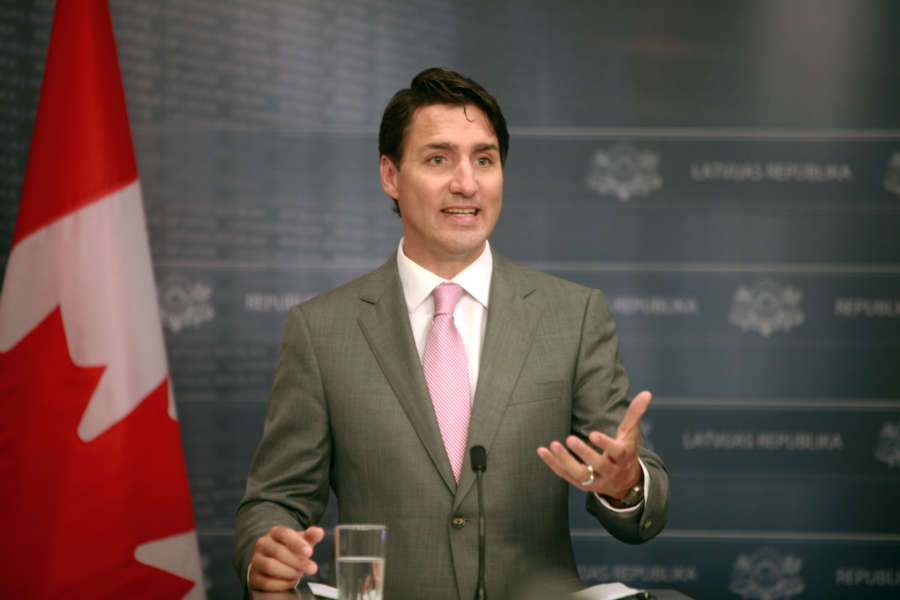 It said the accusations were a "blatant smear campaign" and that Canada was a "downright liar and disseminator of false information". Coming as it does soon after the aborted attempt to blame India for the killing of pro-Khalistani extremist, Hardeep Singh Nijjar, the latest anti-China strike by Canada appears to be a political attempt by Justin Trudeau to assuage public feeling on the issue of Chinese interference in domestic Canadian politics.
The latest revelation comes months after the Justin Trudeau government had tried to deflect attention from Chinese interference in their domestic politics. Trudeau took the unusual step of using the platform of the House of Commons to blame India for the killing of Hardeep Singh Nijjar, President of the Guru Nanak Sikh Gurudwara in Surrey and a known Khalistani sympathiser. That this was a political move to divert attention from the China interference issue will become clear as we delve deeper. Recall that David Johnston, former Governor General of Canada was appointed Special Independent Rapporteur to investigate foreign interference in Canada's domestic politics.
A few months after being appointed, Johnston chose to step down, after submitting a First Report on 23 May 2023 claiming that he was under "political pressure". Johnston, reportedly, a close of PM Trudeau was appointed to examine leaked intelligence that showed that foreign countries including China were trying to influence candidates and voters in the Canadian elections.
Johnston's 55-page First Report with a Confidential Annex (which remains confidential) is a damp squid in as much as it concludes without substantiation that foreign governments are "undoubtedly attempting" to influence elections in Canada and that the elections in 2019 and 2021 were free of any interference. The result of this "politically correct report" is that demands have intensified for a public inquiry into the matter (since announced by the Trudeau government). David Johnston examined multiple Canadian media reports that appeared alleging foreign interference and related these to available classified intelligence.
In most of the cases examined, Johnston concluded that the government of Prime Minister Trudeau and his Cabinet did not see intelligence that conclusively proved Chinese attempts to actively interfere in the elections. It is possible that relevant intelligence regarding Chinese interference was conveyed orally to the government and therefore, made it easier for PM Trudeau to deny its existence. However, the wealth of leaked intelligence suggests that the Canadian Security and Intelligence Service did provide documented information about the actions of the Chinese.
A perusal of the Johnston First Report shows that primary amongst the allegations dates back to November 2022, is that the Chinese reportedly gave US$ 250,000 to eleven political candidates for the 2019 elections. After examining the intelligence made available to him by the agencies, Johnston concluded that China intended the funds to be sent to seven Liberal and four Conservative federal candidates through a community organization, making it clear that China was not attempting to influence only the Liberal Party! This however, does not take away from the fact of Chinese attempts at interference.
Several other allegations about Chinese funding or support to Canadian politicians were examined by Johnston and most were thrown out of the window on the ground that there was no specific intelligence to support the allegations. One instance, the case of Michael Chong, a sitting Member of Parliament, is telling. Chong has publicly stated (Statement released on 1 May 2023) that his family was threatened by the Chinese and that he was not informed by the government. Johnston, however, dismisses the claims by stating that there was no intelligence indicating that China had taken steps to threaten Chong's family, adding that there was intelligence that they were looking for information.
Despite the volume of information provided by the leaked intelligence on Chinese interference, Johnston's report has an air of vagueness in its assertions, even as he concludes that attempts by China at interference are "ubiquitous". He also states that there are significant governance shortcomings in the way intelligence is communicated from the security agencies to the various government departments. The question that arises from the Johnston report is where does India fit into all this? Very little, if one goes by the report itself. Johnston cites a letter (18 December 2020) written by Bill Blair, then Minister for Public Security to Canadian MPs which named Russia, North Korea and Iran as countries that engaged in foreign interference in Canada and added that Russia and China were "particularly active" foreign interference actors and adds that China used a host of covert methods to silence political dissent and steal commercial secrets and sensitive technology.
What Johnston does not mention is that the letter was a response to a motion sponsored by Conservative foreign affairs critic Michael Chong which required the Trudeau government to table a plan to combat foreign interference, specifically from China. Further, Johnston mentions the 2018 Special Report prepared by the National Security and Intelligence Committee of Parliamentarians (NSICOP) on PM Trudeau's state visit to India.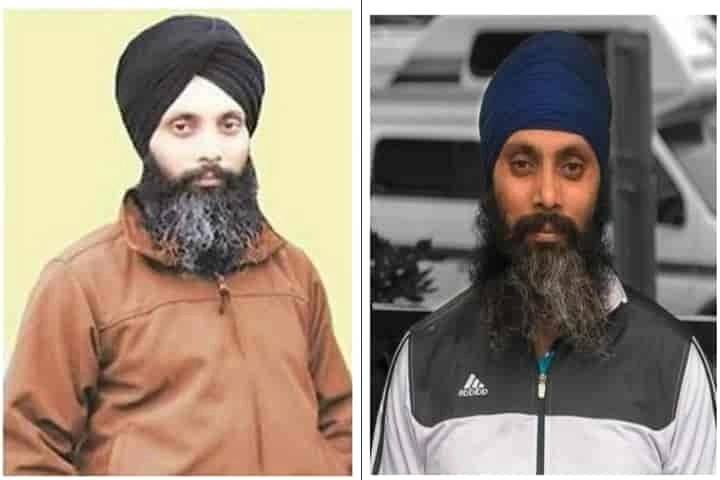 The Report discussed the state of the bilateral relationship in the context of the Indian media's coverage of Prime Minister Trudeau being photographed at a reception with a person associated with Sikh extremism in Canada. The person in question was Jaspal Atwal, who was convicted for the 1986 attempt to assassinate Malkiat Singh Sidhu, then Punjab Minister, on Vancouver Island. Actually, Atwal was invited to dine with Prime Minister Trudeau in New Delhi by the Canadian High Commissioner. His name had been suggested by the then sitting Surrey MP Randeep Sarai. The invitation to Atwal was subsequently withdrawn after the Indian media picked up and reported the story.
Knowing Canada's previous record of maintaining secret links to pro-Khalistani extremists and/or turning a blind eye to their activities, the invitation to Jaspal Atwal was not a surprise. However, the NSICOP while seeking to fix responsibility within the Canadian system for the invitation appears to have provided the ammunition for some to claim that this was a case of foreign interference, in this instance by India. The 2018 NSICOP report and more recent public articulations alleging Indian interference, by Jagmeet Singh, head of the New Democratic Party and a key ally of Justin Trudeau's Liberal Party in the Canadian Parliament, provided the ammunition to Jody Thomas, the incumbent National Security & Intelligence Adviser to publicly allege, while delivering the keynote address at the Canadian World Affairs Council conference on 2 June 2023 that India, along with Russia and China was a player in foreign interference.
The Canadian side has repeatedly cited technical intelligence provided by one of the Five Eyes Intelligence Alliance partners, probably the US, as evidence of India's involvement in the killing of Hardeep Singh Nijjar on 18 June 2023. Specifics are obviously lacking and till date, Canada has not provided any evidence to substantiate its initial claims. The US Ambassador to Canada David Cohen did say that the US had shared intelligence with Canada which prompted PM Trudeau to go public. Of greater importance is the fact that Trudeau chose to make his allegations about India public in the House of Commons on 18 September 2023. It was on the same day in June that Nijjar had been killed by unidentified gunmen on a motorcycle in Surrey. Nijjar's killing was in all probability a result of a gang war inside Canada for influence and control over drugs and money. The revelation by Nijjar's son that Canadian intelligence had been in touch with his father for several months prior to his killing and even warned him of threats to his life, indicates that he was targeted for political and financial reasons by local gangs.
One major conclusion that Johnston draws relates to the functioning of the Canadian intelligence system and one could envisage a political fallout of the public statements by PM Trudeau and his Ministers once the public inquiry on foreign interference completes its task. This is the one headed by Honourable Marie-Josée Hogue, judge of the Quebec Court of Appeal, and whose work as Commissioner started on 18 September 2023. Johnston's collation of the various media reports citing leaked intelligence however, is still useful in that it shows the focus on Chinese interference and the innate ability of the Chinese intelligence system to penetrate any government system.
Unfortunately, the Trudeau government which has, for long, had a soft corner towards China, is politically incapable of standing up to this reality and has instead obfuscated the matter by dragging India into the picture. This has led to the bilateral diplomatic spat and one which is not going away any time soon. Two issues stand out from the present analysis. First, there is clear interference in Canadian domestic politics by pro-Khalistani extremists. Second, is the penetration of the Canadian establishment by the Chinese! The failure of the Trudeau government to acknowledge these facts, by design or default, mark a new low in Canada's ability to protect itself. It is Canada which will feel the long-term impact of this situation. India is waiting and watching.