The risks and vulnerabilities of supply chain dependency had also been witnessed in South Asia and South East Asian region during the Covid-19 pandemic…reports Asian Lite news
On July 20, 2022, a virtual supply chain ministerial meeting was hosted by US Secretary of State Antony Blinken and Secretary of Commerce Gina Raimondo. The meeting which was attended by representatives from 18 economies including India, the US and the European Union unveiled a four point roadmap for building collective long-term resilient supply chains, including steps to counter risks arising from supply dependencies and vulnerabilities.

Besides, India, the US, the EU, other partners of this initiative are Australia, Brazil, Canada, Congo, France, Germany, Indonesia, Italy, Japan, Mexico, Netherlands, South Korea, Singapore, Spain and the UK. The meeting was a follow up to the supply chain summit convened by the US President Joe Biden in October 2021.

The risks and vulnerabilities of supply chain dependency had also been witnessed in South Asia and South East Asian region during the Covid-19 pandemic.

Since Bay of Bengal Initiative for Multi-Sectoral Technical and Economic Cooperation (BIMSTEC), which is visualised as a bridge between South Asia and South East Asia has already deliberated upon enhancing connectivity, developing a digital network and creating a multilateral Free Trade Agreement, it could serve as a platform to create an alternative supply chain at regional level.

India may lead such an initiative under the BIMSTEC which may be a feeder to a larger alternative supply chain conceived by advanced nations.

As BIMSTEC celebrates 25 years of existence, the world has changed and is changing, especially within the context of the current Covid-19 pandemic that all nations have been grappling with.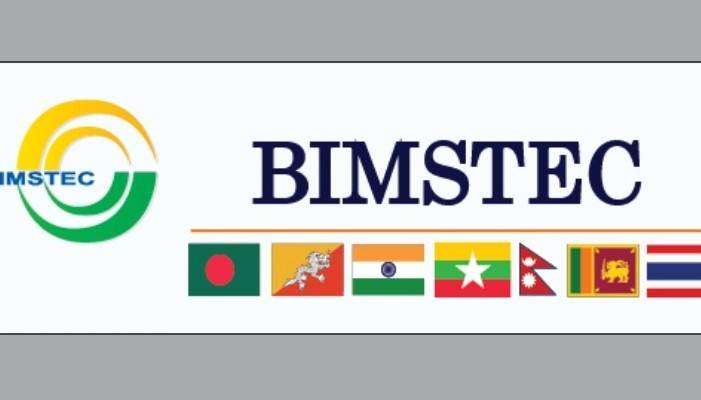 The low lying fruits of this vision of development of a regional supply chain could be plucked based on comparative advantages of the countries of the region. These could be listed as follows:-

(i) Agriculture and Food Security — A number of food exporting countries imposed ban on exports and put in place a number of protectionist policies driven by food security related concerns. This, and the recent hike in global food prices call for imperatives and initiatives by key stakeholders in the BIMSTEC to further cooperation in development of a regional supply chain.

(ii) Industrial raw materials and manufactured products — The BIMSTEC economies are sufficiently diversified with regard to industrialization and manufacturing. While India is very strong in the core and basic industrial products including iron and steel, fertilizers and chemical products and engineering and IT products and services, other BIMSTEC countries have their own areas of comparative advantage including electronics, textiles, leather products and various raw materials.

Imperatives:

(i) This would require cooperation in pro-active manner in land, marine and air connectivity as well as development of a digital network to facilitate development of a reliable regional supply chain. This would also require a wide port connectivity among BIMSTEC countries with trade facilities infrastructure, policies and laws.

(ii) India could play the most important role because it is a big producer of several agricultural and industrial products as well as a big market for the same. An India-centric supply chain through both the initiatives, i.e., initiatives of the advanced nations led by the US as well as BIMSTEC's regional supply chain led by India could reduce risks and vulnerabilities of supply chain dependencies. India also needs to lead the efforts to bring the envisaged vision of an FTA among the BIMSTEC countries to fruition.

BIMSTEC is an international organization of seven South Asian and South-East Asian nations including Bangladesh, Bhutan, India, Myanmar, Nepal, Sri Lanka and Thailand.