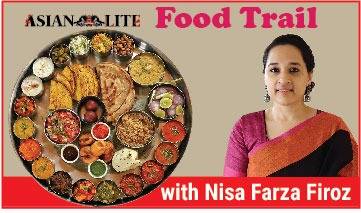 Ingredients
Flour – 250 g
Ghee (clarified butter)– 250 g
Icing Sugar – 225 g
Baking Powder – 1 tsp
Pistachio Essence – 1 tsp
Salt – a pinch
Pistachio (sliced) – 2 tbsp (for garnishing)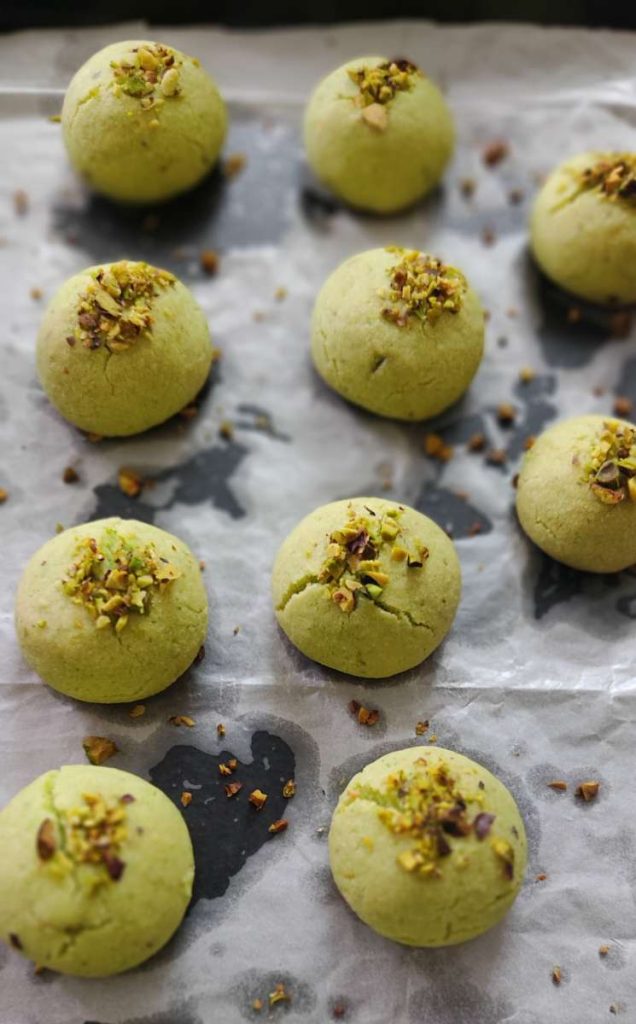 Method
 In a bowl, mix sifted flour, icing sugar, baking powder, salt, ghee and pistachio essence.

Mix all the ingredients to form a soft dough with your hands.

Make lemon – sized balls and place them on the baking tray lined with parchment paper. Leaving space between each pistachio ball.

Garnish each cookie with sliced pistachios.

Bake it in the pre – heated oven for 12-15 min on 160 degrees Celsius.

Once it is cooled store it in an air- tight container.
ALSO READ-Health tips to have a guilt free Diwali