Chief Minister Ashok Gehlot announced that the small temples in rural areas of Rajasthan will be opened from July 1. But the restrictions to the temples in urban areas and to the larger ones remain same.
The state government has also lifted the 14-day home quarantine norm for those coming to Rajasthan from other states.
These decisions were made in a review meeting chaired by chief minister Ashok Gehlot on Sunday night.
Gehlot said the religious places which generally get less than 50 devotees per day could be opened. However, all guidelines will have to be followed which include social distancing and compulsory use of masks and sanitisers by people.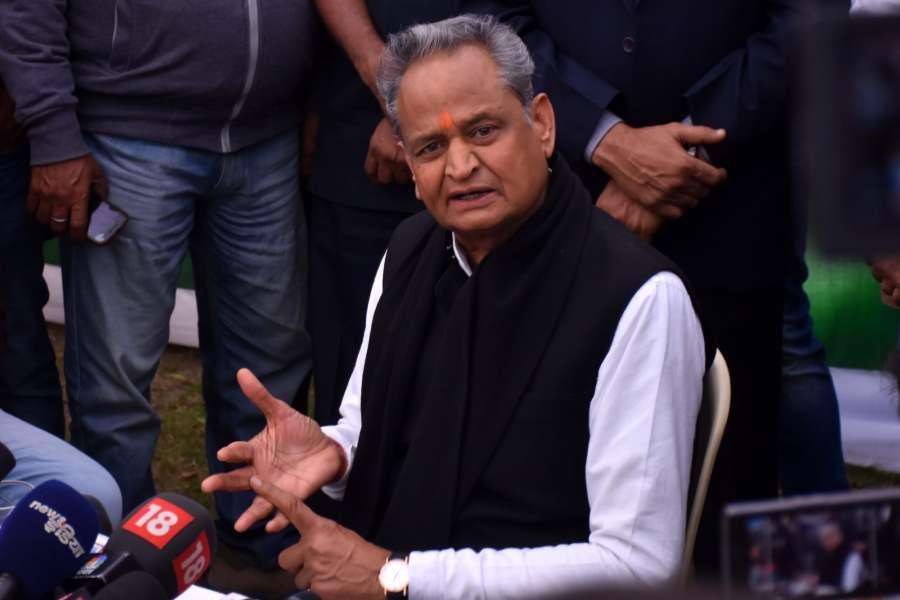 The decisions came after a committee of district collectors suggested the same, he added. Gehlot said the mandatory 14-day home quarantine norm for those coming from other states had been lifted. However, they should follow all other guidelines and go for testing if they see any Covid-19 symptoms emerging.
The corona awareness campaign which started in the state on June 20 will now end on July 7. The campaign was started to spread awareness about which, he added, has been successful.