Karnataka's octogenarian farmer Kamegowda thanked Prime Minister Narendra Modi for lauding his efforts to dig 16 ponds in his village for rain water harvesting ahead of the monsoon.
"Kamegowda (85) was delighted to know that Modi spoke about his efforts to store rain water by digging ponds at Dasanadoddi village in Mandavalli taluk of Mandya district," a state water resources department official told IANS.
Mandya is about 100 km southwest of Bengaluru on way to Mysuru.
In his weekly 'Mann ki Baat' radio programme on Sunday, Modi said with the onset of the southwest monsoon in many parts of the country, the people should practice rain-water harvesting to protect the environment, as Kamegowda was doing in Karnataka even though he is over 80 years of age.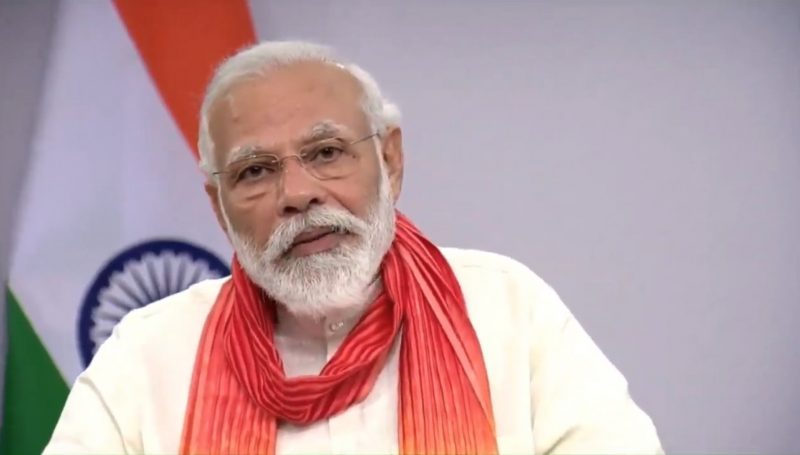 "Kamegowda has dug 16 ponds through his hard work. He is a simple farmer, but his personality is extraordinary. The work done by him sets him apart from others. At his age, Kamegowda takes cattle for grazing and has dug ponds in his village. When asked about his feat, he said as there was water shortage in his area, he was digging more ponds to conserve water for the people," said Modi in his nationwide address in Hindi.
Though ponds dug by Kamegowda may not be big, his efforts were huge, Modi said, adding by digging so many ponds, he had revived water bodies in his area.
"Kamegowda is a source of inspiration for the people in the country, as he has been creating water bodies over 4 decades, which have turned the Kundinibetta hillock green and provide water for drinking and farming," added the official.
The state government honoured Kamegowda with the Rajyotsava award in 2019 in recognition of his yeomen community service.