US stocks gave up earlier gains to end lower on Tuesday as the market was pressured by considerable losses in major tech shares.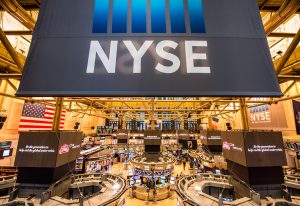 The Dow Jones Industrial Average fell 32.23 points, or 0.13 per cent, to 24,101.55. The S&P 500 erased 15.09 points, or 0.52 per cent, to 2,863.39. The Nasdaq Composite Index decreased 122.43 points, or 1.40 per cent, to 8,607.73, Xinhua reported.
All the three major indexes rallied more than 1 per cent earlier in the session.
Shares of US tech giants, the so-called FAANG group of Facebook, Apple, Amazon, Netflix and Google-parent Alphabet, all closed lower.
The S&P 500 communication services and technology sectors slid 1.89 per cent and 1.41 per cent, respectively, among the worst-performing groups.
Wall Street also weighed the possibility of reopening the economy amid the COVID-19 outbreak.
As of Tuesday afternoon, more than 1 million COVID-19 cases have been reported in the United States, with over 58,000 deaths, according to the Center for Systems Science and Engineering at Johns Hopkins University.
READ MORE:
India Closely Monitors Stock Market