The coronavirus pandemic has had an unprecedented impact on British government borrowing, leading to an estimate of 127.9 billion pounds (US $1,621 billion) from April to June, more than doubling the amount in the whole of the last financial year, official statistics revealed.
Borrowing in June is estimated to have been 35.5 billion pounds (US $44.9 billion), lower than in April and May, but is still roughly five times that in June 2019, according to the Office for National Statistics (ONS), Xinhua news agency reported.
The government's job retention scheme, which pays 80 percent of workers' salary to those unable to work because of the coronavirus outbreak, has substantially increased central government expenditure, the ONS said.
Debt at the end of June was 1,983.8 billion pounds (US $2,518.3 billion), and the debt to GDP ratio was 99.6 per cent, the highest since 1961, data showed.
Analysts attributed the record borrowing to the fall in economic activity caused by lockdown and the government's measures to combat the crisis.
The Institute for Fiscal Studies warned earlier that its fiscal consequences will continue to make themselves felt for years, and more likely decades, to come.
Xxx
Vaccine doses secured
Two days ago, the UK government has signed deals for 90 million doses of promising coronavirus vaccines that are being developed, the media reported.
The vaccines are being researched by an alliance between the pharmaceutical companies BioNtech and Pfizer as well as the firm Valneva, reports the BBC.
The new deal is on top of 100 million doses of the Oxford University vaccine being developed by AstraZeneca.
However, it is still uncertain which of the experimental vaccines may work.
"The fact that we have so many promising candidates already shows the unprecedented pace at which we are moving," the BBC quoted Kate Bingham, the chair of the government's Vaccine Taskforce, as saying.
"But I urge against being complacent or over-optimistic.
"The fact remains we may never get a vaccine and if we do get one, we have to be prepared that it may not be a vaccine which prevents getting the virus, but rather one that reduces symptoms," she added.
Meanwhile, Education Secretary Gavin Williamson, told the BBC on Monday morning that vaccine development was "an incredibly long process and we are doing it at breakneck speed" but that we should expect a COVID-19 vaccine "after winter".
The government is hoping to get half a million people to sign up to trials of vaccines in the UK through the NHS COVID-19 vaccine research registry website.
At least eight large scale coronavirus vaccine trials are expected to take place in the UK.
Global count
The overall number of global COVID-19 cases has increased to over 14.8 million, while the deaths have topped to more than 615,000, according to the Johns Hopkins University.
As of Wednesday morning, the total number of cases stood at 14,898,145, while the fatalities rose to 615,462, the University's Center for Systems Science and Engineering (CSSE) revealed in its latest update.
The US accounted for the world's highest number of infections and fatalities at 3,899,072 and 141,992, respectively, according to the CSSE.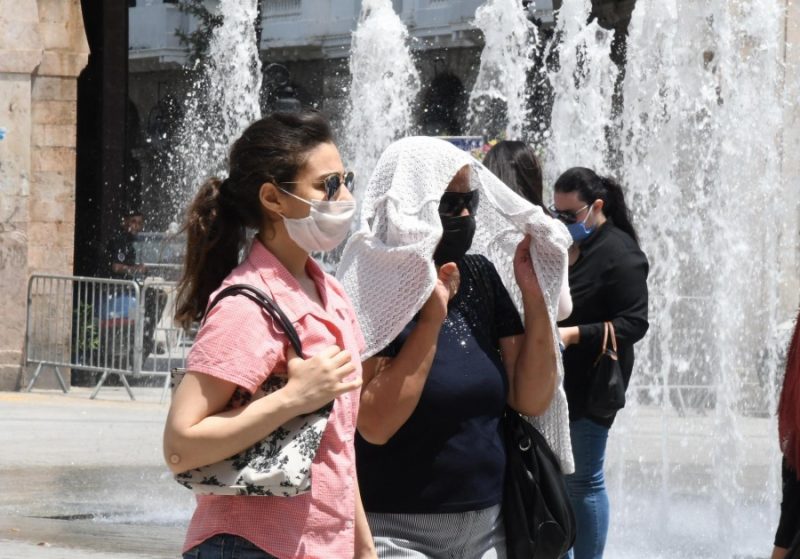 Brazil came in second place with 2,159,654 infections and 81,487 deaths.
In terms of cases, India ranks third (1,155,354), and is followed by Russia (782,040), South Africa (381,798), Peru (362,087), Mexico (356,255), Chile (334,683), the UK (297,389), Iran (278,827), Spain (266,194), Pakistan (266,096), Saudi Arabia (255,825), Italy (244,752), Turkey (221,500), France (214,607), Bangladesh (210,510), Colombia (204,005), Germany (203,717), Argentina (136,118), Canada (113,473) and Qatar (107,430), the CSSE figures showed.
The other countries with over 10,000 deaths are the UK (45,507), Mexico (40,400), Italy (35,073), France (30,168), Spain (28,424), India (28,084), Iran (14,634), Peru (13,579) and Russia (12,561).
Also Read-Afghan Girl Avenges Parents' Murder