To help the people in Sudan, the Indian leadership has gone above and beyond the call of duty to protect its citizens in need….reports Asian Lite News
As the efforts for providing assistance to Sudan continued, Indian Air Force sent 24,000 kg of relief material for the war-torn country.
The Indian Air Force also said they might bring back approximately 150 stranded Indians. "Today, a C-17 aircraft of the #IAF got airborne for Sudan carrying 24,000 kg of relief material. On its return journey, the aircraft will bring back approximately 150 stranded Indians," IAF said in a tweet.
To help the people in Sudan, the Indian leadership has gone above and beyond the call of duty to protect its citizens in need.
On the dark, an intervening night of April 27 and 28, brave Indian Air Force pilots flew blind in the face of overwhelming odds to rescue 121 stranded Indians in war-torn Sudan.
In an exquisite display of unwavering valour and impeccable operational astuteness, the Indian Bravehearts, with no navigational approach aids or fuel, landed on a run-down airstrip at Wadi Sayyidna with the help of infrared sensors and night vision goggles. In a narrow time frame, with the engine still running, the commandos on board secured passengers and their luggage and accomplished what seemed like an unattainable task in a span of a few minutes.
This swift and efficient operation, a part of the greater rescue operation 'Kaveri' to safely evacuate 3,000 Indians from Sudan, was just one example of India's commitment to her citizens.
Team India, with Prime Minister Narendra Modi as captain, has ensured a collective will to work to keep Indian citizens safe…both at home and abroad.
"Even if you are stuck on Mars, Indian Embassy there will help you." This tweet from India's late former External Affairs Minister, Sushma Swaraj in 2017 was not merely a reassuring response to a purported distress call but a display of India's resolve to protect her citizens, no matter which corner of the world they were in.
India's actions have been consistent with her statements. India undertook a daring and massive endeavour, 'Operation Kaveri' to safely bring back some 3,000 stranded Indians from the conflict-ridden North-eastern African country of Sudan.
Sudhir Devare, a former Indian diplomat while appreciating India's rescue operation in Sudan told ANI that it was not an easy job because Khartoum (Sudan) is much inside and I think there was lot of violence going on. So to rescue the Indian community from there was a problem.
Also, there were people spread around in the country of Sudan. So, to bring them to Port Sudan from where they could be shifted to Jeddah (Saudi Arabia) for eventual evacuation to India, all that was really very tough.
The mission was fraught with logistical challenges, potential acts of aggression and political and communication barriers. But the resolute emergency response teams under committed leadership in New Delhi navigated through all hurdles and successfully brought their brethren back home.
An Indian rescued from Sudan said that I cannot thank the Indian government enough. The Navy (Indian) also supported us a lot and we got the best response from all sides. Another rescued Indian said that the Indian government helped us a lot. Our situation was very bad (in Sudan) and we could not understand what to do. Yet another Indian said expressed that they had lost hope to return alive from Sudan. But he is very thankful to the authorities as they had made sure that he returned home safely.
Time and time again, be it safely evacuating Indian students in Ukraine during the Russia-Ukraine war, providing an immediate way out for Indians in China and other countries during the COVID-induced global lockdown, or going as far as Yemen or terrorist-held territories in Iraq to evacuate her people, India has demonstrated both her commitment towards her citizens and her capacity to confront a crisis and emerge successful.
In 2015, India's Operation Raahat, a massive two-pronged large-scale rescue mission, saved over 6,710 citizens, including over 1,962 foreign nationals from war-torn Yemen.
When the deadly COVID pandemic struck the world and forced people into lockdown, the Modi government's operation Vande Bharat, brought back over six million Indians from across the globe. Hundreds of others were safely evacuated under Operation Ganga as India sprang into action as soon as the Russia-Ukraine conflict intensified.
Operation Sukoon, Operation Safe Homecoming, Operation Maitri, the list goes on… India, which has become even more proactive in the last few years, has always been one of the first responders to reach out to its citizens.
India spares no effort as far as shielding her people from harm's way. From military and civil aircraft to ships and road transportation, India mobilizes every resource at its disposal for the protection of its citizens.
At the heart of these successful operations, Indian leadership has demonstrated equal levels of assertiveness and responsiveness in rescuing individuals.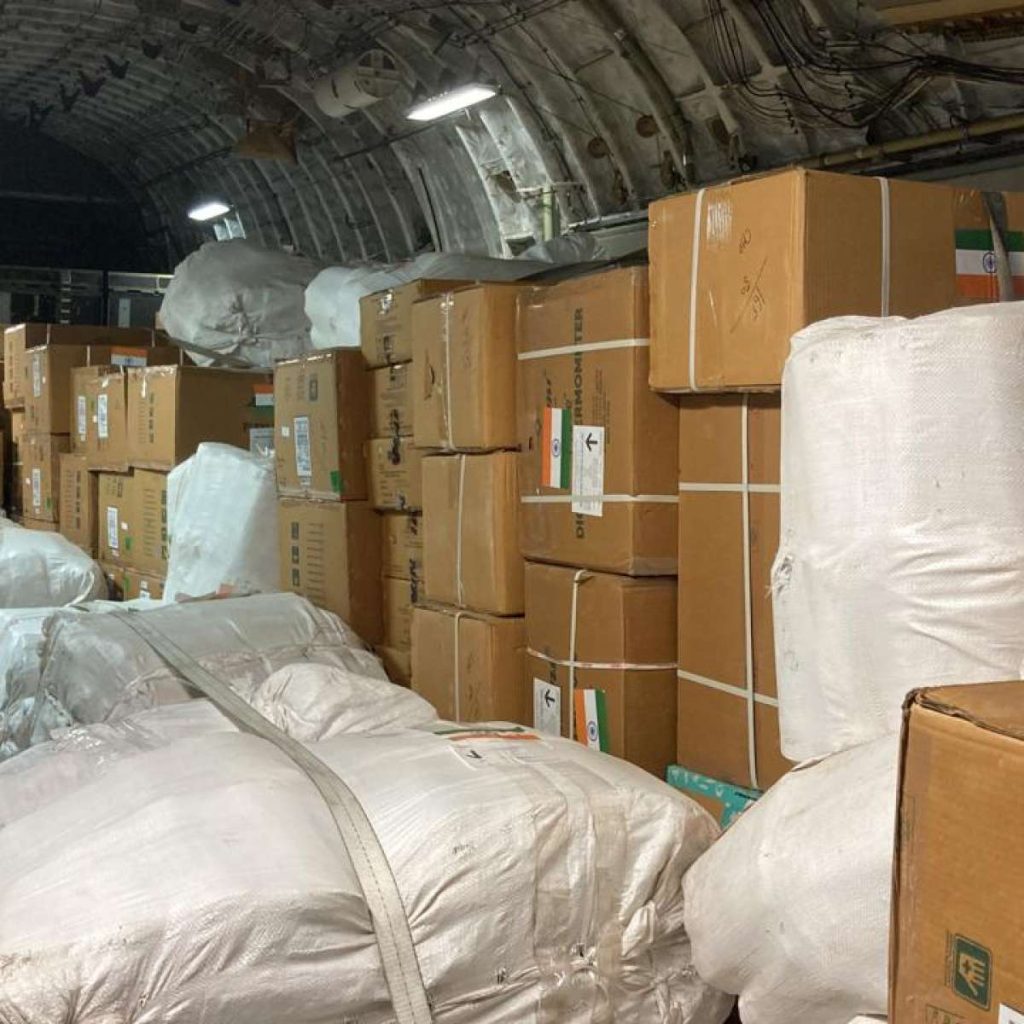 It was the result of tireless Indian efforts that Indian national Hamid Ansari, was falsely accused and sentenced to prison by a Pakistani court. Despite diplomatic challenges with India's arch-rival Pakistan, India secured her citizens' release.
A law-abiding country, India has approached the International Court of Justice and sought justice for another Indian national, Kulbhushan Jadhav, who was falsely accused of espionage and sentenced to death by a Pakistani court.
India always upholds the law while also ensuring that she utilizes all the available options in the book to ensure that her citizens are never treated unfairly and are never subjected to inconvenience or injustice overseas.
While India has used dialogue and diplomacy to secure the release of individuals who inadvertently entered other countries' territories, like with the many cases in China and Sri Lanka, she has also been assertive and forceful when the usual tactics do not work.
One such example was when the Indian Air Force's then Wing Commander Abhinandan Varthaman was held captive by Pakistani forces.
Although the details of the diplomatic talks are not available in the public domain, Pakistani leadership, which initially misled Indians about the officer's whereabouts, later acknowledged his presence on their soil and also released him with the status of a prisoner of war.
The Pakistan government realized that India is serious, and that it will escalate further. They would have lost much more in the bargain and therefore they returned Abhinandan in a way shortest possible time said Anil Trigunayat a former Indian diplomat.
Such incidents showcase India's unwavering commitment to the safety and well-being of its citizens. Even in the most challenging circumstances, India has protected its people.
The government says it is committed to providing all forms of assistance to every Indian, whether he is one of the 1.4 billion people residing within the country or one of the over 32 million overseas Indians living in different parts of the world.
Apart from emergency assistance, India also provides her overseas citizens with legal assistance, consular services, and even financial assistance. (ANI)