Janet Yellen said the US was advancing an approach called "friend-shoring" to bolster the resilience of its supply chains, reports Asian Lite News
US Treasury Secretary Janet L Yellen on Saturday held a meeting with the chief of various IT companies like Infosys Technologies Limited Nandan Nilekani, Wipro's head Nishad Premji and others in Bengaluru.
Yellen, who arrived in India for the G20 Finance Ministers meet, had addressed the roundtable with US and Indian tech business leaders on the sidelines of the G20 Finance Ministers and Central Bank Governors Meeting in southern Bengaluru city on Saturday. Yellen, in the roundtable meeting, said that under the Partnership for Global Infrastructure and investment (PGII), the US announced investments in agri-tech to enable climate-smart agricultural production, and in digital payments systems for microentrepreneurs.
Yellen said going forward, "I am eager to deepen our ties in the technology sector." She said the US was advancing an approach called "friend-shoring" to bolster the resilience of its supply chains.
The treasury secretary said, "We are doing this by strengthening integration with our many trusted trading partners — including India. We are seeing progress; as an example; technology companies like Apple and Google have expanded their phone production in India."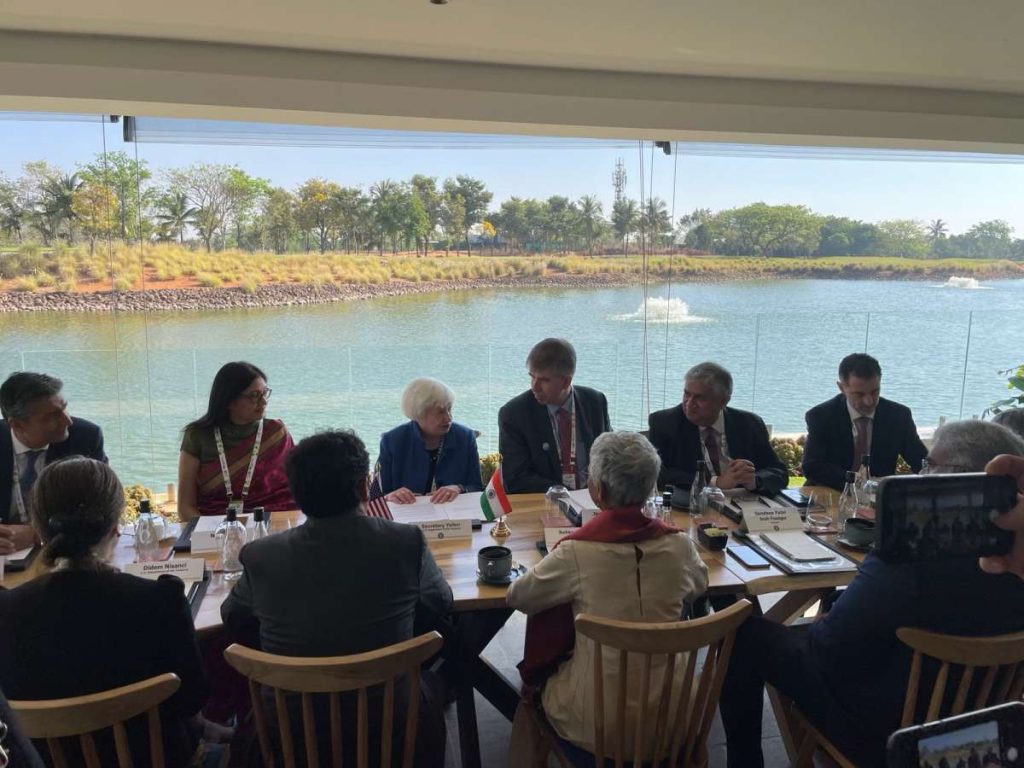 Yellen said through the Partnership for Global Infrastructure and Investment (PGII), the US is investing in digital technologies that will drive inclusive and resilient growth in India.
She said these stand alongside investments in renewable energy, health and other infrastructure sectors in India. Overall, the United States aims to mobilise USD 200 billion through 2027 for PGII, and we look forward to partnering with India to continue investing in its future, the US treasury secretary said in a statement released on Saturday morning.
Yellen said one of the most rewarding parts of my job is meeting with innovators, entrepreneurs and business leaders across the globe and this is especially true in India, which has one of the most dynamic economies in the world.
Yellen said the US is India's biggest trading partner. She said in 2021, bilateral trade between the two countries was over USD 150 billion.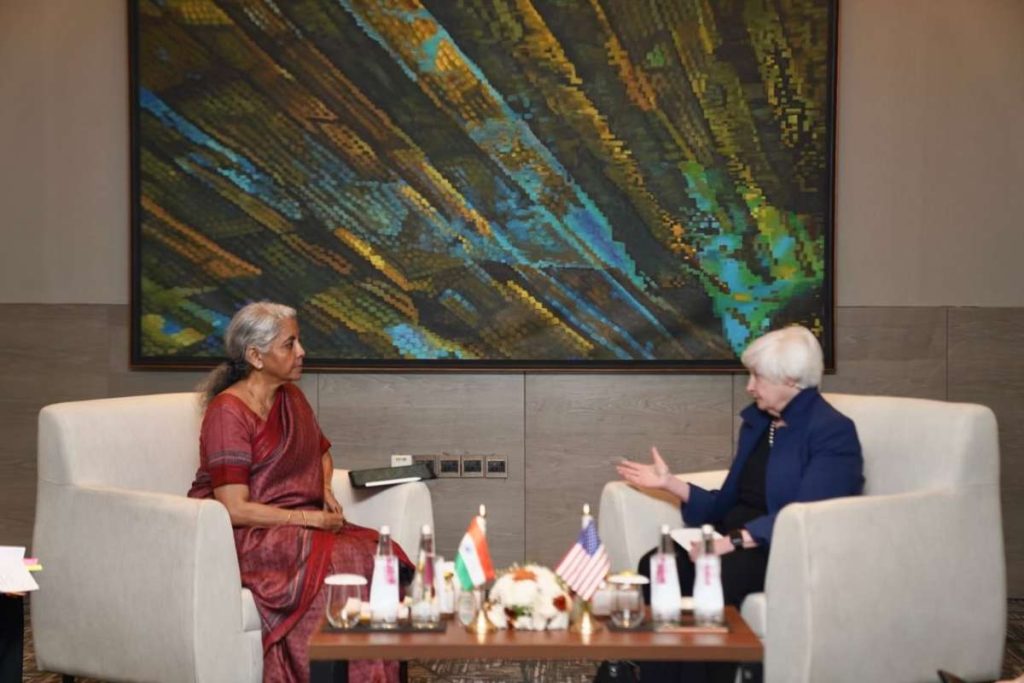 "Our people-to-people ties affirm the closeness of our relationship. 200,000 Indians are studying in America and enriching our schools and universities," she said.
Yellen said, "We depend on each other on a daily basis: Indians use WhatsApp to communicate and many American companies rely on Infosys to operate." (ANI)
ALSO READ: In India for G20 meet, Yellen talks tough on Russia