Major General (Retired) Kashmiri Lal Rattan, the architect of one of the bravest battles of the 1971 war fought to defend Poonch in Jammu and Kashmir, breathed his last on May 16, a senior Indian Army officer said on Wednesday.
Major Gen. Rattan, a Maha Vir Chakra awardee, passed away at his home in Uttar Pradesh's Noida on May 16.
In 1971, then Lieutenant Colonel Rattan heroically defended the strategically important town Poonch against numerically superior Pakistani force 49 years ago.
This battle was fought hundreds of kilometres from Bangladesh.
After India joined the war on behalf of then East Pakistan on December 3, 1971, Pakistan attacked the western front. Pakistani brigades comprising 5 Frontier Force Rifles, 7 Pakistan Occupied Kashmir battalions and 51 Punjab Regiment were given the task of capturing two pickets — 405 and 406 of Banwat Heights — and also the helipad in Poonch, which were held by the 6 Sikh.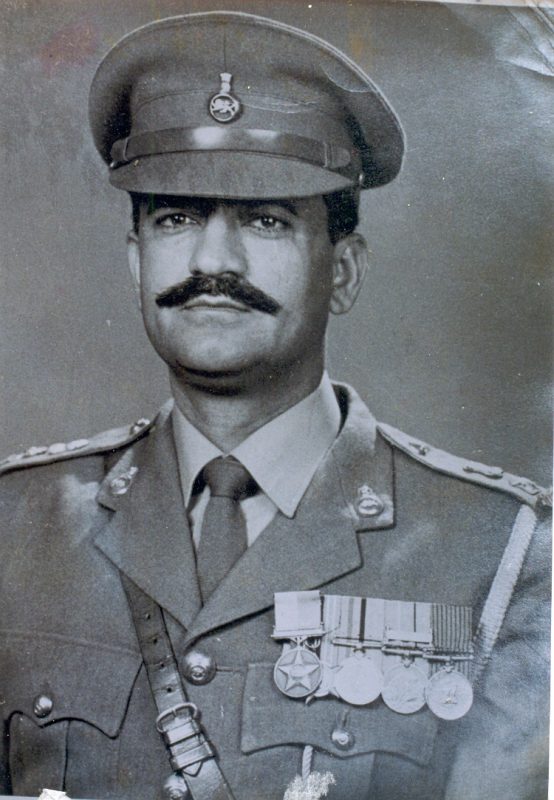 Lt Col Kashmiri Lal Rattan was commanding a battalion of the Sikh Regiment at Poonch. His battalion was assigned the task of holding a feature, which was the key to our defences in this sector.
From December 3, 1971, to December 6, 1971, the enemy launched a series of fierce attacks in strength against the defended area. On each occasion, he positioned himself in the most threatened locality, and unmindful of the heavy enemy shelling and small arms fire, moved from bunker to bunker encouraging and inspiring his men to beat back the enemy attacks inflicting heavy losses.
Throughout this war, Lt Col Rattan displayed conspicuous bravery and exemplary leadership. The battalion suffered eight casualties and 33 were wounded.
For action, he was awarded Maha Vir Chakra for his courage, leadership and dedication to the service. The gallant action earned the unit numerous laurels, including the Theatre Honour of Jammu and Kashmir and Battle Honour 'Defence of Poonch 1971'.
He was commissioned on December 10, 1955 in 4 Sikh Battalion at Ambala. For initial six years, he served with 4 Sikh Battalion and subsequently joined 6 Sikh Battalion at Meerut Cantt on the re-raising of the unit in 1962.
He served in almost all the appointments before his command. He took over the command of the unit on April 10, 1970.
He relinquished the command of the unit on July 12, 1972. He again commanded the unit at Dhana (36 infantry Division) from June 2, 1975 to December 16, 1975. Before his retirement, he served as Provost Marshal in the Army Headquarters from 1986 to 1987.
Colonel K.S. Virk said, "The unforgettable memories of the battle for Defence of Poonch under his brave and dynamic leadership will be cherished throughout our life."
READ MORE:
Army Observes 36th Siachen Day